WEDNESDAY, NOVEMBER 30
9:30 A.M. – 11:30 A.M.

TRACK 1: THE BUSINESS OF MAPS, Moderator – Bennett Moe

Bennett Moe
Director of Education
Education | Innovation | Business Development
Maps.com
Bennett Moe is the current President of IMIA Americas. His professional career spans nearly 30 years in the mapping industry. His experience ranges from cartographer and graphic designer to sales, marketing, product development, software, publishing and management, working with top names in the industry throughout. Serving in progressively senior positions at MapQuest and its predecessors and successor organizations, Moe joined Maps.com as Director of Business Development in 2010.
Currently as Director of Education at Maps.com, he manages the product development and sales of Maps.com's Maps101 online educational product as well as its development services to educational publishers. Moe also leads Maps.com's team of cartographers, which serve markets across the spectrum of mapping, from custom cartography to location-based application development for public and private sector partners.

"Black Friday: Planning a Good Ground Game"
Advertisers are continually looking to create efficient campaigns, and need to be able to not only identify their most likely customers and determine where they can be reached , but also be able to present this information back to their clients in a easy to understand way.
In this presentation, we shall discuss how a newspaper might prepare a campaign for Black Friday, and how they would use TomTom geographic data in conjunction with Nielsen's analytical tools to be able to determine who the campaigns likely customers are, where they might live, and what other interests they may have. We shall also demonstrate how these complex questions can be distilled down to a simple presentation that the newspaper can use for prospecting purposes.


Steve Gavin
Director of Product Leadership
Nielsen


Steve Gavin is a Director of Product Leadership for Nielsen, specializing in Consumer Activation. In this role, he is responsible for providing solutions that allow our clients to identify who their best customers are, what they are like, where they live, and how to best connect with them. Mapping is an integral part of these solutions, in terms of both visualization of data, and understanding the relationship that geography can play when analyzing consumer behavior and how to connect with them.
Gavin has been with Nielsen for 16 years, and holds a degree in Administrative Studies from the University of California, Riverside and a Masters of Information Technology from Coleman College. During his tenure at Nielsen, he has held positions specializing in Market and Location Analytics, as well as managed multiple generations of client-facing products utilizing geospatial analysis as a key component.

"Collaboration"
"col·lab·o·ra·tion
kəˌlabəˈrāSH(ə)n/
noun
1. the action of working with someone to produce or create something.
"he wrote on art and architecture in collaboration with John Betjeman"
2. traitorous cooperation with an enemy.
"he faces charges of collaboration"
The above citation was the first thing that came up on my search on the word collaboration. In this time of the changing model of map publishing, collaboration is way to be more efficient. Why do we need to re make a map that is already available? Whether you are a publisher, data provider, printer or cartographer we should try to work together to accomplish the goals of our respective companies.
From the above first definition, "he wrote on art and architecture in collaboration with John Betjeman," could be related to, "I have a customer who needs a map of Kelowna BC" and John the cartographer has a map of Kelowna. We then agree on terms of the deal and the responsibilities of each of the parties.
The second definition states "he faces charges of collaboration." Here we have to be careful, when working with competitors and customers. We want to try to make it a win-win situation for both parties. You don't want to be seen as poaching on someone else's territory. People can get quite defensive.
In conclusion, if it is profitable, sustainable and beneficial, we all should be happy.


Guy Johnson
President & Founder
GM Johnson & Associates Ltd. Maps Publishers

Guy Johnson is the president and founder of GM Johnson Maps, a publisher of maps and atlases. GM Johnson cartography is used in some maps by Rand McNally, AAA, Global Graphics, our own and other brands. Johnson graduated from Simon Fraser University in Geography and Computer Science. He worked for a couple years as a programmer and then he became a faculty member at British Columbia Institute of Technology (BCIT), where he taught programming to GIS and Mechanical technology students. Outside the mapping industry, Johnson enjoys skiing, cycling, golfing, wind surfing, wine making and investing. He is married to Karen and has 3 adult aged children, named Clint, Julianne and Scott.

"The Evolution of Ecommerce and Rise of Omni-channel…
Assuming There is Still a Market for Paper Maps"

In the past twenty years, we have witnessed the rise of Ecommerce to the point it now has its own 'official' shopping day. Are today's shoppers interested in more than price? And how do they want to access the information? Does driving traffic equal driving sales?
But perhaps the most important question… is there still a market to sell 'hard good' maps online? Join me for a brief look at some Map specific ecommerce challenges.

William 'Bill' Spicer
Executive Vice President
MapXL

William 'Bill' Spicer has spent the bulk of his professional career working in the map industry, ranging from research and cartography, to production and Ecommerce, product development and company management. During his 29 years in the map business, he has spent time on the Board of Directors for the International Map Industry Association (IMIA) and has served as president. Spicer has worked directly, or consulted with, many of the top names in the industry, as well as holding Director and CEO titles.
Spicer left The National Geographic Society to help launch MAGELLAN Geographix in the early 1990's. As the Internet age dawned, he acquired the URL maps.com, and the company name change soon followed. He was an early advocate of providing maps online, in both digital and 'hard good' formats, and this has been an area of focus for nearly 20 years. In 2015, with great enthusiasm, Spicer joined the MapXL team to lead their US operations.
"Market Trends in Fleet Logistics and Impact of Location Aware Data"
The GPS Fleet Logistics market continues to see strong and sustained growth. The adoption GPS fleet management for small, medium and enterprise fleets is being fueled by the clear business benefits of having information not only on vehicles, but also a variety of location information related to the vehicle.
This presentation will focus on the value-added benefits of integrating multiple sources of location information to drive real-time decision making, management by exception and the ultimate goal of GPS fleet logistics, improving driver performance to maximize ROI in the technology.

Richard F. Pearlman
Senior Director, Business Development
Fleet and Asset Intelligence
Spireon, Inc.

As an experienced fleet management product strategist and business development professional, Rich Pearlman oversees the building and implementation of the solution engagement strategy for technology and channel partners for Spireon' s family of vertically targeted GPS Fleet Tracking solutions. Pearlman has helped grow a number of businesses introducing new and emerging products and technologies to their markets. With nearly 30 years of industry experience, he has worked with a wide range of transportation technology applications including telematics, routing, navigation, mobility, as well as location-based solutions and services.
He is an internationally recognized leader in the application of Telematics, Mobile Resource Management (MRM) and Connected Vehicles technologies. Pearlman has played an integral role in pioneering products for such world-class organizations as the American Automobile Association (AAA), Lexus and Toyota. Pearlman holds a BA in Geography from George Washington University, where he also completed graduate studies.
TRACK 2: BUSINESS OF BUILDING APPS WITH OPEN DATA, Moderator – Margaret Spyker, GISP, LEED GA

Margaret Spyker
GISP, LEED GA
GIS Analyst & Open Data Consultant
Xentity Corporation

Margaret Spyker works as a consultant for the State of Colorado Business Intelligence Center and is the Data Team Lead for their program Go Code Colorado – a statewide apps competition designed to challenge the developer and tech communities to build apps and businesses using open data. She works for Xentity Corporation, a Golden, Colorado based company that contracts with government agencies for GIS and Data Curation Services using Agile Project Management techniques. Some of her other contracts for Xentity have included an aggregate parcel dataset for the State of Colorado, 100 year land use change detection study measuring irrigated acres for a Colorado water company, and building a geospatial data warehouse to generate visualizations and interactive maps for the Illinois Healthcare Marketplace.
Prior to working for Xentity, Spyker spent 4 years at a GIS Research Center at Western Michigan University following a 2-year Assistanceship to attain her MA in Geography and Urban / Regional Planning. She is certified as a GISP and LEED GA, on the winning team for the 2013 Living Building Challenge Chicago Design Competition, and one of the newest IMIA Americas Board members.

"Go Code Colorado and the Evolution of the Data Liaison"
Data is always in beta. There is a tremendous effort to refining it and making it useful. The most realistic path to this goal is to socialize the effort. Data as public wealth is almost always being used as secondary data – the government agency collects the data as a primary user for a specific purpose, but it often has additional applications for secondary users to solve problems and create useful insights.
Go Code Colorado works with state agencies to populate the Colorado Information Marketplace (data.colorado.gov) with machine readable data that will enable developers to build useful web and mobile applications to benefit businesses in the State of Colorado. This allows for a unique position in understanding what the data consumers need and matching that need with what the data providers have to offer. Go Code Colorado data teams focus on their role as "data liaison" to help users understand what only data providers know about data and capture feedback from the Go Code Colorado competitors. This enables public data sets with thoroughly vetted metadata delivered in a well-designed user experience (UX).
Government data stewards and secondary end users of data often live in very different worlds, without common language or context for each other's needs and desires. Having staff that is positioned between the two worlds that also knows enough about each party's needs and desires, is critical to bridging the gap. And bridging the gap is critical to truly enabling the crowdsourcing of taking public data and creating useful applications and insights. Visit the Go Code Colorado website for ways to get involved and more on the data liaison resources.
"Identifying and Capturing Value Using GIS"
All successful businesses bring value, or perceived value, to their clients. There are a myriad of opportunities to leverage GIS to make life more enjoyable, safe or to save time and money. During this presentation we shall discuss how GIS practitioners can evaluate whether opportunities have a clear path to being successful profit centers for a GIS Consulting firm.

Ari Isaak
Founder & CEO
Evari GIS Consulting
Ari Isaak is the Founder and CEO of Evari GIS Consulting (Evari GIS). He has helped build Evari GIS from a 1 man shop in 2012 (Ari) to a staff of 16 people today. Isaak has over 15 years working with the Esri technology stack and related technologies. His interests include cloud architecture, web server administration, municipal street and roadway lighting, driving a common operating picture and streamlining access to enterprise geographic data in diverse and dynamic organizations.
Isaak brings real world knowledge and a proven track record of aligning GIS technologies with business needs. He has comprehensive experience creating data, presenting compelling cartographic documents and developing enterprise scale solutions applicable to a wide range of disciplines.
"Disparate Data, Technology Fiefdoms and the Rise of the Geo-boffin"
Sparkgeo works with open data every day. We create value from open data, we clean open data, and we build visualizations from open data. Data, data, data. While the geospatial community's efforts around open data are necessary and enormously valuable to our body of knowledge as a whole, we are facing significant problems in our near future. This is a familiar problem to those interested in maps. The problem is that of scale and subsequent data generalization. As it turns out, open data in one jurisdiction is not the same as open data in another. If we are to consider open data as a global resource, presently we are creating something akin to a distributed tower of babel. This problem goes far beyond positional accuracy, to formats, metadata, language, indeed encoding. If we want our automated vehicles to know about that new business, avoid that new median and be able to cross borders effectively, we shall have to think about open data more collaboratively or we will have a fleet of Teslas driving to null island (0,0).
References:
http://www.sparkgeo.com/blog/scale-in-a-time-of-web-maps/
http://www.sparkgeo.com/blog/data-is-opinionated/
http://www.sparkgeo.com/blog/git-for-the-world/
http://www.sparkgeo.com/blog/pokemon-automated-cars-augmented-reality-and-the-rise-of-the-geo-boffins/
http://www.sparkgeo.com/blog/technology-is-great-but-invest-in-data/

Will Cadell
Founder
Sparkgeo
Will Cadell is the founder of Sparkgeo, where they build geospatial technology for some of the biggest brands on Earth. Since starting Sparkgeo he has been helping startups, large enterprises and non-profits across North America make the most of location and geospatial technology.
Leading a team of highly specialized, deeply skilled geospatial web engineers Cadell has built products, won patents and generally broken the rules. Holding a degree in Electronic and Electrical Engineering and a Masters in Environmental Remote Sensing, he has worked in academia, government and in the private sector, on two different continents making things better using geography and technology. Cadell insists on living close to (decent) snow and is often found in airport lounges.
"GIS as a Habitat and Land Planning Resource"
The origin of modern Geographic Information Systems (GIS) analysis techniques stem from early ecological planning techniques pioneered by Landscape Architects of the 1960's. This session briefly explores those origins and how modern environmental and land use planning builds upon those early techniques to identify key areas for habitat conservation, restoration and reductions in water use for public open space in the arid west. Several project case studies are utilized to convey how GIS and other remote sensing is best utilized as well as discussing some of the limitations of the technology for habitat and land use planning.

Michelle Landis
Senior Landscape Architect
Great Ecology

Michelle Landis is a senior landscape architect with a portfolio of land planning and design projects located throughout the western United States. She regularly works with agencies at the local, state and federal level to harness the use of Geographic Information Systems (GIS) as a land planning tool in the early stages of land planning. In addition, she works closely with the scientific staff at Great Ecology to utilize GIS and other remote sensing data to identify the ecological health at the regional and site specific scale to plan for habitat restoration that maximizes biodiversity.
"U.S. Geological Survey and National Open Data"
The U.S. Geological Survey has long made digital geospatial data openly available. More data than ever are offered with more on the way. This includes data previously made available as analog products for sale, such as topographic maps and many aerial photos. Orthoimagery, ifsar- and lidar-sourced elevation, surface water and watersheds, geographic names, land cover, transportation, boundaries, and structures comprise content from The National Map. Adding to this, topo maps are now being revised every three years and released as a free digital document file. All historical topo maps are now available for a free download too, along with geological maps. USGS is now openly accepting data via crowdsourcing for structure locations that will form the National Structures Dataset and appear on US Topo maps.

Drew Decker
The National Map Liaison
U.S. Geological Survey
Drew Decker is The National Map Liaison for southern California and works for the National Geospatial Program within USGS. He works with local, state, and other federal agencies to coordinate mapping production, maintenance, standards, and planning in support of The National Map. He also provides support to USGS scientists and the public for mapping related assistance concerning geographic data.
Decker previously worked at Texas Water Development Board and Texas Department of Information Resources as a program manager and GIS analyst supporting statewide mapping initiatives.

THURSDAY, DECEMBER 01
9:00 A.M. – 9:30 A.M.
"NGA Open for Business"

Keynote Speaker – Robert W. Kraft
Liaison
National Geospatial-Intelligence Agency (NGA)
Robert "Space" Kraft is currently the National Geospatial-Intelligence Agency (NGA) liaison to the Navy's Space and Naval Warfare Systems Command (SPAWAR). His previous assignment was as an IT Program Manager at NGA for NSG Video Services, SensorWeb, cloud computing, 3G networks, and DCGS / Empire Challenge ISR demonstration. Kraft transitioned from the US Navy after 22 years of service (Intelligence, Targeting, Information Operations, and Tactical Aviation). He earned a BS from Penn State in Geography (Urban Planning and Regional Development), minors in Economics and National Security Affairs, an MS from the Naval Postgraduate School, Scientific and Technical Intelligence (Electronic Warfare, Space Systems, Communications Engineering, and Computer Systems) and a post baccalaureate certificate in GIS from Penn State.
Kraft is a member of the San Diego Regional GIS Council, co-founded the Geospatial San Diego networking group, is extremely active in the Penn State Alumni Association and is an Admissions Representative recruiting undergraduates for Penn State.
9:30 A.M. – 11:30 A.M.
TRACT 3: CARTOGRAPHIC RESEARCH, Moderator – Brian Fox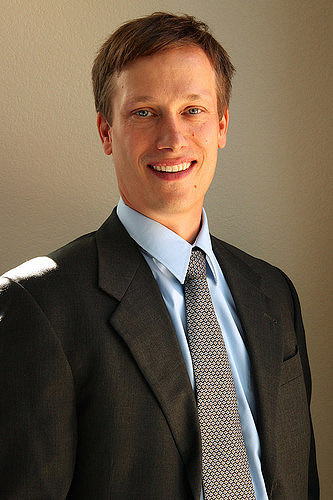 Brian Fox
Systems Development Branch Chief
National Geospatial Technical Operations Center (NGTOC)
U.S. Geological Survey
Brian Fox is currently the Systems Development Branch Chief for USGS's National Geospatial Technical Operations Center (NGTOC), where he oversees development activity in support of The National Map. Prior to leading NGTOC's Systems Development Branch, he supported the National Geospatial-Intelligence Agency in a variety of roles, including joint military assignments in the United States and overseas. Fox holds an undergraduate degree in Geography from the University of Minnesota and a Master's degree in Business Administration (MBA) from the University of Missouri – Saint Louis.
"Unleashing the Power of Historical Maps"
Detailed knowledge of the natural and human-induced changes on Earth is crucial to understand human activities at the local, regional and global levels across the scale of time. Yet, the data sources that can provide such knowledge over a broad temporal or spatial scale are dispersed and not in a readily usable format for data analytic tasks. At the Spatial Sciences Institute, University of Southern California, we are building novel map processing technologies to unlock detailed geographic information from maps. Our open source software, Strabo, "reads" scanned maps for automatically identifying historical locations of places. Our recent collaboration with a title insurance company in the United Kingdom illustrates the significance of this work. Using Strabo, the insurance company is automatically reading historical Ordnance Survey maps (circa 1900 – 1970) covering the entire U.K. to identify likely locations of subterranean contamination, such as factories, mines, quarries, and gas works, which no longer exist and which otherwise would not be known today.
In 2016, we were awarded by the National Science Foundation for a three-year project to build spatially and temporally linked geographic datasets from all editions of the U.S. Geological Survey (USGS) historical topographic maps. This NSF project will develop an approach and software that automatically transform the geographic information in thousands of historical maps to machine-understandable datasets. With such large-scale datasets, researchers in biology, cancer and environmental epidemiology and social sciences will have unique opportunities for answering important questions in studies that require long-term geographic data analysis.
Our research work has produced direct participations of students in computer science, data informatics, spatial sciences, geosciences, history, and communication through the research and teaching activities. Our collaboration with researchers beyond computer and spatial sciences encourages cross-disciplinary training and foster the connections between separate communities. Since 2013, I have directly worked with 45 students and six postdoctoral researchers in our Spatial Computing Lab. These students and researchers came from a variety of background and disciplines, including one local high school student, a number of visiting international students and some USC undergraduate and graduate students in geodesign, electrical engineering, spatial informatics, computer science, and data informatics. We also have a successful track record of working with under-represented groups. A third of the 45 research students are female students in engineering.

Yao-Yi Chiang, Ph.D.
Assistant Professor (Research)
Spatial Sciences and Informatics
University of Southern California
Yao-Yi Chiang is an Assistant Professor (Research) in Spatial Sciences and Informatics at the University of Southern California. Dr. Chiang received his Ph.D. degree in Computer Science from the University of Southern California in 2010; his Bachelor degree in Information Management from the National Taiwan University in 2000. His general area of research is artificial intelligence and data science, with a focus on information integration and spatial data analytics. He develops computer algorithms and applications that discover, collect, fuse, and analyze data from heterogeneous sources to solve real world problems. Dr. Chiang is also an expert on digital map processing and geospatial information system (GIS). In 2016, he received an award from the US National Science Foundation to build linked spatiotemporal datasets from the complete series of USGS historical topographic maps. He has published more than 40 articles on automatic techniques for geospatial data extraction and integration. He teaches Data Mining, Mobile GIS, and Spatial Databases at USC. Dr. Chiang works with a group of talented students in the Spatial Computing Laboratory at the USC Spatial Sciences Institute.
Prior to USC, Dr. Chiang worked as a research scientist for Geosemble Technologies and Fetch Technologies in California. Geosemble Technologies was founded based on a patent on geospatial data fusion techniques, and he was a co-inventor. Geosemble Technologies was acquired by TerraGo and Fetch Technologies was acquired by Connotate, both in 2012.
Cartographic Images in Planning Fieldwork Routes: Field Expertise and Sensitivity to Landscape Features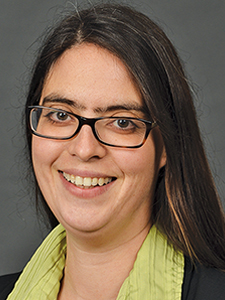 Kathleen Baker
Western Michigan University
Department of Geography Heather Petcovic
Western Michigan University
Department of Geosciences and Mallinson Institute for Science Education
Topographic maps and aerial photographs are particularly useful when geoscientists are faced with fieldwork tasks such as selecting paths for observation, establishing sampling schemes or defining field regions. These types of images are crucial in bedrock geologic mapping, a cognitively complex field-based problem solving task. Geologic mapping requires the geologist to correctly identify rock types and three dimensional bedrock structures from often partial or poor quality outcrop data, while navigating through unfamiliar terrain. This paper compares the walked routes of novice to expert geologists working in the field (n=66) with the results of a route planning and navigation survey of a similar population of geologists (n=77). During the field study, geologic mapping experts and others who are able to produce highly accurate maps recorded similar spatio-temporal sequences during the task, likely related to development of a reasonable structural hypothesis early in the task.
Results of combined field and survey participants show clearly that those geologists with previous mapping experience make quick and decisive decisions about field areas from available imagery and maps, whether or not they are physically present in the field area. Additionally, clear spatial differences in landscape use across scales by expertise level was apparent, suggesting that sensitivity to physical locations for quality thinking is less pronounced among inexperienced field geologists and correlates strongly with quality of outcome. These results are significant for the education of field researchers as cultivation of sensitivity to opportunities in the landscape for higher quality thinking, whether in the field or during the use of digital images, presents a different sort of instructional challenge than that of directly teaching discipline specific content or traditional mapping skills.
Kathleen Baker is associate professor in the Department of Geography at Western Michigan University. She is director of the W.E. Upjohn Center for the Study of Geographical Change, founded to promote interdisciplinary research in cartography, geomatics and spatial analysis, and associate director of the Health Data Research, Analysis and Mapping Center, inaugurated to improve access, delivery and analysis of spatial data to improve community health. Dr. Baker has been awarded funding from contracts and grants from such agencies as the USDA and NSF for applied and basic research.
"CEGIS and the Programs It Supports"
The Center of Excellence for Geospatial Information Sciences (CEGIS) is the research arm of the National Geospatial Program of the US Geological Survey. CEGIS provides basic and applied research in geospatial information science from which next generation topographic data and maps can be developed and delivered, and is focused on The National Map and 3DEP data.
From its inception in 2006, CEGIS has been a virtual organization, with Federal researchers in Rolla, MO and Denver, CO and academic affiliates located in universities across the US. The academic affiliate program is one way in which CEGIS works closely with academia, supporting faculty and student researchers engaged in research of interest to the USGS. This program allows our Federal researchers to partner with university scientists to support their geospatial research and to provide student opportunities to be involved in real world research while at the university. Historically, some of these research students have become USGS employees after graduation. CEGIS also supports post graduate Ph.D. students through the USGS Mendenhall post-doctoral program. Additionally, CEGIS employs local university students to work with our Federal researchers. This presentation will be discussing these three programs and the mechanisms CEGIS uses to make them work.

Michael Speak
Manager
Center for Excellence for Geospatial Information Sciences (CEGIS)
U.S. Geological Survey
Michael Speak is the manager of the Center of Excellence for Geospatial Information Sciences (CEGIS), the research arm of the National Geospatial Program of the US Geological Survey (USGS). The CEGIS vision is to conduct, lead and influence the research and innovative solutions required by the National Spatial Data Infrastructure (NSDI) and the emerging GeoSpatial and GeoSemantic Web. He supervises a team of Federal researchers and support staff, and works with university faculty and students through grants and cooperative agreements, to conduct research in support of The National Map and the 3D Elevation Program. Speak has been managing the CEGIS group for the past five years, and has been working at the USGS for over 30 years. He earned a BS in Economics and MS in Computer Science from the University of Missouri – Rolla and an MBA from Webster University in St. Louis.
"Geospatial Innovations at the U.S. Census Bureau"
This presentation will discuss how the Census Bureau is utilizing geospatial technology to aid in the collection, maintenance, improvement, and dissemination of data as it prepares for the 2020 Census. This includes the development of an automated listing and mapping instrument to support field work; the implementation of in-office methods for validating and updating the Census Bureau's address list; the use of Internet self-response methods that include a map component that allows respondents to locate their home; the development of spatial conflation software to conflate local, state and commercial road networks to the MAF/TIGER system; and development of a new data dissemination platform that includes a web-based mapping component that will allow users to query and identify data using an interactive selection map and map the results of any user-defined variable.

Suzanne McArdle
Cartographer & Team Leader
Cartographic Products and Services Branch
Geography Division
U.S. Census Bureau
Suzanne McArdle is a team leader in the Cartographic Products and Services Branch in the Geography Division of the U.S. Census Bureau. She began her career at the Census Bureau in 2008 as a cartographer. McArdle leads the generalization team that produces generalized boundary files to support mapping and data dissemination. She also leads the team that maintains the Census Automated Map Production System (CAMPS), which is a batch mapping system that produces large- and small-format maps to support various Census Bureau programs.
"The Drone Dilemma: How UAVs are Changing the Face of Data Collection for Better or Worse"
UAV technology is undeniably changing the face of data collection. From simple photography, to complex aerial LiDAR, professional industries are seeing improvements in simplicity, efficiency and cost effectiveness using UAV data acquisition processes. The applications of UAV captured data sets are evolving at an ever-expanding rate as industry adoption becomes standard. In this rapidly growing sector, many data gathering procedures are being revolutionized. This ranges from GIS and cartographic applications, to transmission and distribution line inspection and mapping.
As this field rapidly expands, quality assurance, accountability, and transparency, must be maintained as the mapping community explores the possibilities afforded by UAVs. More than one organization has come to regret compromising on conventional wisdom in basic mapping and survey standards in an effort to be at the forefront of sUAS technology.
We explore the good, the bad and the ugly of UAV data collection standards. What are the pitfalls when working with UAVs? What are the advantages? And how can you ensure you are getting the best quality data?

David Ilgenfritz
Co-founder & Director of Business Operations
Flight Evolved, LLC
David Ilgenfritz is the Co-Founder and Director of Business Operations at Flight Evolved, LLC. Flight Evolved is a UAV LiDAR and Thermal data acquisition company, specializing in high density LiDAR mapping and scanning. Flight Evolved works with utility and engineering firms, including: San Diego Gas & Electric, Puget Sound Energy, HDR Engineering, and other utility and municipality organizations.
As Director of Business Operations, Ilgenfritz oversees program management, data delivery and customer relations. This has given him unique insight into the needs of Utility, Survey, and Mapping clients, as well as the shortcomings of many UAV providers.
3:00 P.M. – 5:00 P.M.
TRACT 4: OUTDOOR RECREATION, Moderator – Damien Saunder

Damien Saunder
Director of Cartography
National Geographic Maps
Damien Saunder graduated from RMIT University in 1998 with a Bachelor of Geomatics (Cartography / GIS), and has been working in the mapping industry for 15 years. He began his career as a cartographer for Explore Australia Publishing (Penguin), specializing in cartographic map design and atlas production. He has spent 18 months working as a lead cartographer for publishers DK (Dorling Kindersley), and has since built his own cartographic design consultancy, Demap.
Saunder has held the position of Chief Cartographer for the award winning Earth Blue atlas, Macmillan Primary Atlas and the Telegram World Map & Globe Project.
He has previously served on the board of Directors for IMIA Asia Pacific, is presently on the IMIA Americas Board of Directors, and is on the editorial board of the British Cartographic Journal. He is a member of the International Cartographic Commission on National and Regional Atlas, and the Commission of Map Design. Saunder worked for Esri as a Geospatial Designer, where he specialized in online interactive maps and GeoUX. Presently he is the Directory of Cartography at National Geographic Maps in Washington, D.C.
"GARMIN's Contributions to the World of Outdoor and Aviation Cartography"

There are a variety of challenges to be overcome when faced with designing cartography for vastly diverse business segments. How GARMIN has met some of those challenges to become an industry leader.


Valerie Lovan
Cartography Manager
Outdoor, Fitness & Aviation Segments
Garmin International
Valerie Lovan currently serves as the Cartography Manager for the Outdoor, Fitness and Aviation business segments at GARMIN International. She has served on the alumni advisory committee for the Geography Department at the University of Nebraska Omaha (UNO), where she earned her Bachelors of Science (B.S.) degree in Geography with emphasis in GIS and Geology.
Mapping Where the Sun Doesn't Shine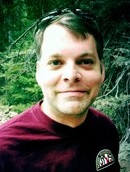 David Lambert
Director of Cartographic Production
National Geographic Maps
When mapping countries or national parks, many sources of data with varying quality can often be found. But what about mapping what no one has ever seen, such as caves? What sort of data must be collected and how should it be graphically displayed? Find out first-hand what obstacles must be overcome in mapping the unknown and what it takes to produce a cave map.
David Lambert is the Director of Cartographic Production for National Geographic's Map Division. He oversees the production, design, and scheduling of retail map products, and has been involved in National Geographic's outdoor recreation print map products for nearly twenty years.
Lambert has served on the executive board of the North American Cartographic Information Society (NACIS) and the leadership council for the Colorado Geographic Alliance (COGA). When not in the office, he can hopefully be found exploring and mapping caves.
"Where Do We Grow Now?"
As map publishers, there are often times we look up from the map on our desk or screen and gaze through the window, dreaming of that next map on the horizon. When choosing the next title or map project for your company, many cartographic and business evaluations must be made. Where are the strongest markets, the richest content, the best data? Does this region allow us to apply our unique map making processes or utilize our existing distribution? Can we continue to strengthen our current titles while creating new ones? Is there a right or wrong way to go digital? Do we have enough resources? These publishing questions and more will be explored through the lens of research and title expansion at Benchmark Maps.

Bridger DeVille
Sales & Marketing Director
Benchmark Maps
Bridger DeVille is sales and marketing director for Benchmark Maps, publisher of award-winning maps and atlases of the American West, headquartered in Santa Barbara, California. From his office in Broomfield, Colorado he directs product sales to a network of distributors and retailers in the outdoor and book industries. He also manages Benchmark's e-commerce platform, fulfillment processes, and marketing strategies with the support of his colleagues in Arizona, California, Oregon, and Washington.
DeVille has been with Benchmark Maps for seven years, having previously worked in the software industry after obtaining a B.S. degree in Computer Information Systems at Louisiana Tech University. Trained in IT and drawn toward maps and the outdoors from an early age, he enjoys working with people and systems that deliver high quality map products to growing consumer markets in North America and abroad.