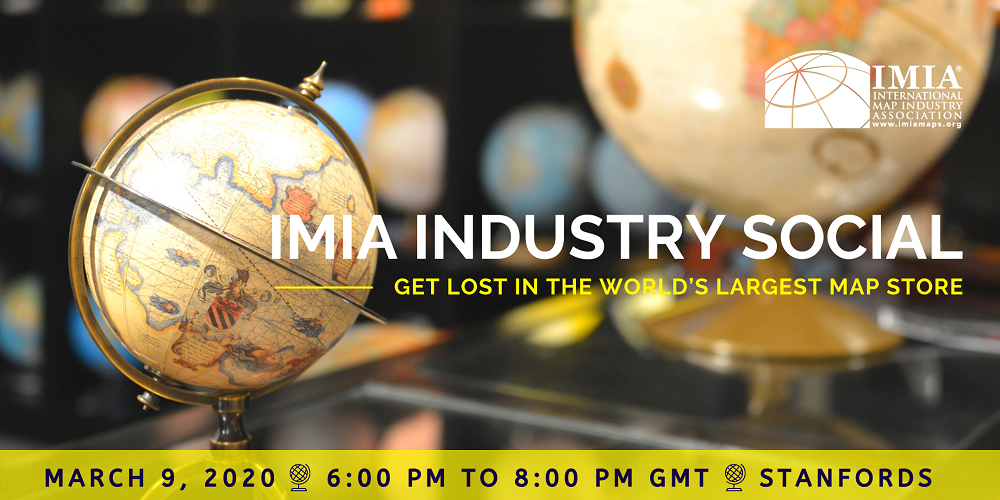 Join us for an exclusive IMIA-sponsored event on the eve of the London Book Fair. Connect with your industry colleagues while exploring Stanfords' new 5,000-square-foot London location full of more than 55,000 items. Wine, beer and light fare will be served.

DETAILS
March 9, 2020
6:00 PM to 8:00 PM GMT
Stanfords
7 Mercer Walk, Covent Garden, London WC2H 9FA, United Kingdom 

COST
Free for IMIA members
$25 for non-members




Questions? Contact Rachel Robbins at rachel@oferrallgroup.com.