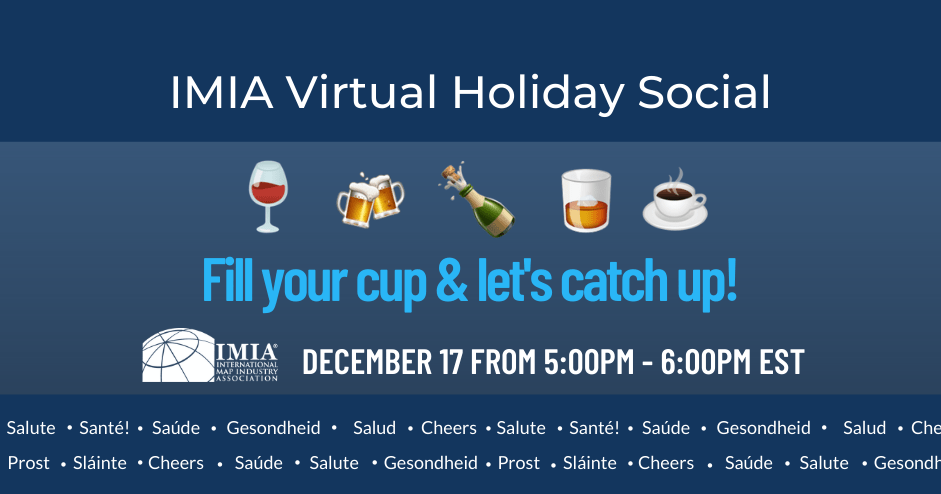 IMIA Holiday Social
December 17th, 2020
|
Free
Although we weren't able to host our usual social gatherings this year, we aren't going to let 2020 keep us from celebrating our successes together. Raise a glass with your fellow mappers as we set our sights on 2021, in a virtual setting where social distancing and masks are not required.
Whether your drink of choice is whisky, wine, coffee, tea, or water – fill your cup and let's catch up on December 17 from 5:00pm – 6:00pm EST!
There is no cost to attend.