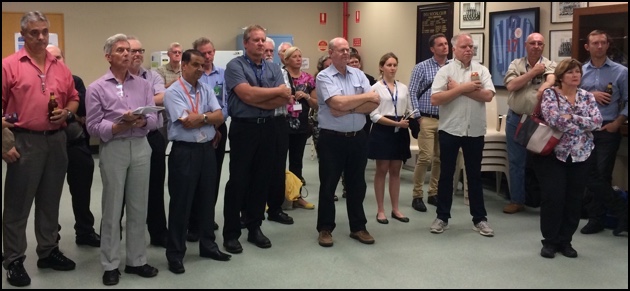 Spatial Thinking – Asking the right questions give better answers
With recent advances in technology and legislation relating to the spatial industry are we leaving the general population behind? Should Open Data or Data Visualisation be the new Word, Excel, and PowerPoint for job postings?
Chris Schlebusch's presentation started with probing questions and out of the box answers. This was part of the theme of his presentation where he encouraged spatial professionals to ask the right questions to receive better answers to enable even better responses for the clients.
Each project has its roots in unique project features but is also reliant on the existing social fabric and expectations of a spatial model which in turn is built on the existing technological capabilities. Traditional spatial thinking has been about space and its representation applying a degree of reasoning, however modern spatial thinking encompasses reasoning which may not even be in the spatial domain. It has evolved from a mathematical and scientific thinking to holistic thinking where emotion and imagination is equally important in the modern social world which leads to the conclusion that "awareness of spatial leads to better linear thinking".
The presentation then moved on to some innovations in the spatial field such as the Smart ICT Report by the government and wondered if the mandating Building Information Model (BIM) could be considered as a step in the right direction and called Better Information Management?
The gap between the digital and construction world was narrowing and the future trend showed that this innovative and collaborative environment would mean better efficiency, productivity, transparency, value for money and growth in the spatial industry.
A series of discussion/questions to the participants followed as to where they would go if they wanted to learn more, to deliver more. All agreed that an event such as the Meetup was a good way to question and learn. A list of learning resources was then provided to the participants.
Chris Schlebusch is the owner of Rudma Tek. Rudma Tek was founded in 2015 to provide GIS services as well as promoting the spatial industry.
Chris Schlebusch arrived in Australia in 2002 as an electronic engineer working in the automotive industry. He completed post graduate studies in GIS and Industrial Design at QUT and then spent 8 years at Resource & Exploration Mapping consulting into the mining and resources industry internationally. He joined the Adani Carmichael project in 2012 and was the GIS Lead until the project restructure at end-2015.
Experiences during the multi-disciplinary Carmichael project highlighted that there is a need for our society to better understand the capabilities of the contemporary spatial industry and for significant public-private partnership to develop efficient reporting, monitoring and compliance frameworks.
Rudma Tek is a SIBA member and Chris is currently the Queensland Branch Chair for SIBA.