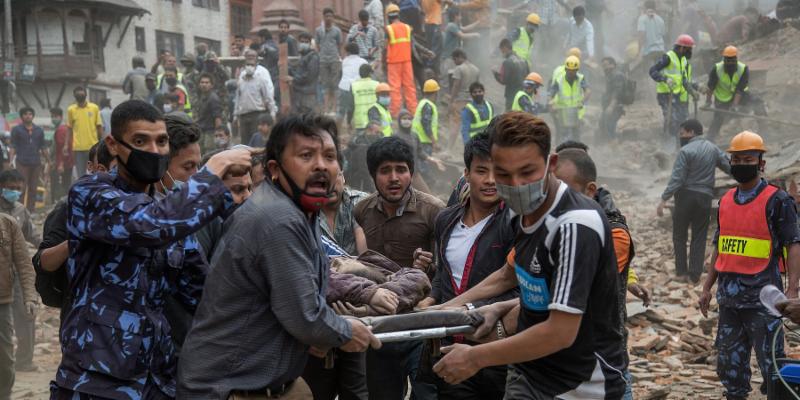 Nepal Earthquake Survivors Need Our Help
An earthquake with an estimated magnitude of 7.8 struck Nepal near the capital of Kathmandu on April 25th. Thousands of people have died across the region, including in Nepal, India and Bangladesh, and many more were injured. International Medical Corps is on the ground helping the earthquake survivors and they need our support.
Please donate to International Medical Corps today and join us in supporting relief efforts. 100% of your donation will go to International Medical Corps and their work in response to the Nepal earthquake. Facebook will also donate $2 million to local relief efforts.
About International Medical Corps
International Medical Corps' emergency response teams are operating mobile medical units to deliver critically needed medical care and medicines to the regions hardest-hit by the earthquake. They're distributing hygiene kits, water purification tablets and other supplies to keep families healthy. Moving forward, your gift will help teams support survivors, restore healthcare and help Nepal rebuild.
For more information and to donate please go directly to the site:
https://www.facebook.com/nepalearthquakesupport



---

The International Map Industry Association endorses the International Map Year 2015 – 2016 as proposed by the International Cartographic Association as a valuable means to promote the importance of maps and Geoinformation.
International Business Networking and Education are the Key Foundations of IMIA
The International Map Industry Association (IMIA) is a truly global organization that represents the world of maps. IMIA is where mapmakers, publishers, geospatial technology companies, location-based services, content producers, and distributors come together to conduct the business of maps. IMIA connects you to colleagues, customers and business partners and keeps you abreast of developments in the mapping industry. With worldwide business networking and education conferences, committee and discussion groups, exchange of business information, IMIA membership is a proven global leadership opportunity.
Additionally, IMIA works in collaboration with other organizations around the globe. The following pdf document outlines one example of how IMIA works with nine other international organizations through the Joint Board of Geospatial Information Societies. More details…
For details and online registration of IMIA's international events, please visit – www.IMIAConferences.com