Constance Beard – May she rest in peace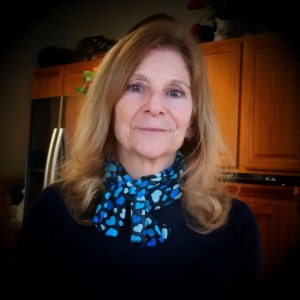 Constance (Connie) Beard was Chief of the Cartographic Products Branch, U.S. Census Bureau Geography Division. She was involved in census mapping for over 28 years. She held a Wildlife Fishery Science degree from Texas A&M University and completed her Masters' work in thematic cartography from George Mason University in Virginia.
Connie was an active member of the International Map Industry Association and served on the IMIA Americas Board of Directors from 2012 – 2015. IMIA Americas will donate to the memorial for Connie. She will be greatly missed.
From the Desk of Timothy Trainor
Chief, Geography Division
U.S. Census Bureau
I am sad to inform you that Connie Beard passed away last Wednesday. Connie retired in November because of her illness. For those of us who knew her and for those of us who knew her well, we shall miss her dearly.
Connie Beard Myers passed away late Wednesday March 04 after battling cancer for several months. Her mother, Mary Alice Beard followed her daughter in death, quite unexpectedly, early on the following morning of March 05. They will be dearly missed by their family and friends. Both will be interred at Arlington National Cemetery.
The family plan is to purchase a tree as a memorial for the two of them and plant it on their family farm. The farm was Connie's long-planned dream for her retirement to raise sheep together with her daughter, in a mother / daughter partnership that will be passed down through the generations.
In lieu of flowers, anyone who would like to share in this vision to purchase gift cards from Merrifield Garden Center (located in VA) online. The family will apply those gifts toward the purchase of a memorial tree. They ask that you include your name in the "order note" so they may recognize your gift to their family.
The Merrifield gift card website is found at:
http://www.merrifieldgardencenter.com/Our-Garden-Centers/Purchase-a-Gift-Card.aspx
Please send gift cards to:
Mr. Bruce Beard
307 West Masonic View Avenue
Alexandria, VA 22301 USA
or
Mr. Dave Myers
17822 Cashell Road
Rockville, MD 20853 USA

The International Map Industry Association endorses the International Map Year 2015 – 2016 as proposed by the International Cartographic Association as a valuable means to promote the importance of maps and Geoinformation.
International Business Networking and Education are the Key Foundations of IMIA
The International Map Industry Association (IMIA) is a truly global organization that represents the world of maps. IMIA is where mapmakers, publishers, geospatial technology companies, location-based services, content producers, and distributors come together to conduct the business of maps. IMIA connects you to colleagues, customers and business partners and keeps you abreast of developments in the mapping industry. With worldwide business networking and education conferences, committee and discussion groups, exchange of business information, IMIA membership is a proven global leadership opportunity.
Additionally, IMIA works in collaboration with other organizations around the globe. The following pdf document outlines one example of how IMIA works with nine other international organizations through the Joint Board of Geospatial Information Societies. More details…
For details and online registration of IMIA's international events, please visit – www.IMIAConferences.com