The International Map Industry Association (IMIA) is dedicated to fostering the growth of the mapping industry through the exchange of ideas and information, the education of industry trends and technologies, and access to a wide spectrum of mapping leaders.
Our global organization, based in the United States with board members from around the world, is one collective group with one voice advocating for the growth and success of the international mapping industry. Connecting the business of maps worldwide is our number one priority.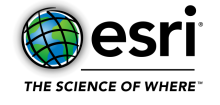 Esri
Esri, the global market leader in geographic information systems (GIS), offers the most powerful mapping and spatial analytics technology available. Since 1969, Esri has helped customers use The Science of Where to unlock the full potential of data to improve operational and business results. Today, Esri software is deployed in more than 350,000 organizations including the world's largest cities, most national governments, 75% of the Fortune 500, and more than 7,000 colleges and universities. Esri engineers the most advanced solutions for digital transformation, IoT, and location analytics to create the maps that run the world. Visit us at

MapSherpa
MapSherpa provides a sophisticated digital publishing and e-commerce system that lets map publishers create new business opportunities and generate new revenue sources by publishing their content in a personal, shareable and mobile form across a variety of devices.
Benchmark Maps
Since 1995, Benchmark Maps has been mapping and field-checking the American West. Our award-winning series of maps & atlases place emphasis on back road detail, public lands access, and recreation information. Benchmark also provides commercial cartography services to publishers, corporations, and government agencies. Visit us at
How World War I launched mapmaking at National Geographic In the summer of 1914, Americans began reading news accounts of a conflict that would soon be
Using Machine Learning and GeoAI to Modernize GIS Data The Public Authority for Civil Information (PACI) in Kuwait is responsible for recording data about people,
Simplified eCommerce Tool for Custom Maps NextByte Technologies, in collaboration with MapSherpa Inc., recently launched an improved and simplified custom map tool for print-on-demand maps.