Industry Social at Stanfords
On April 17, the eve of the London Book Fair's opening, Stanfords hosted a very well-attended social event at the Stanfords shop in Covent Garden, London.
IMIA was delighted to see 36 guests from six different countries enjoying refreshments and the opportunity to catch up with each other and discuss news and initiatives in the mapping industry.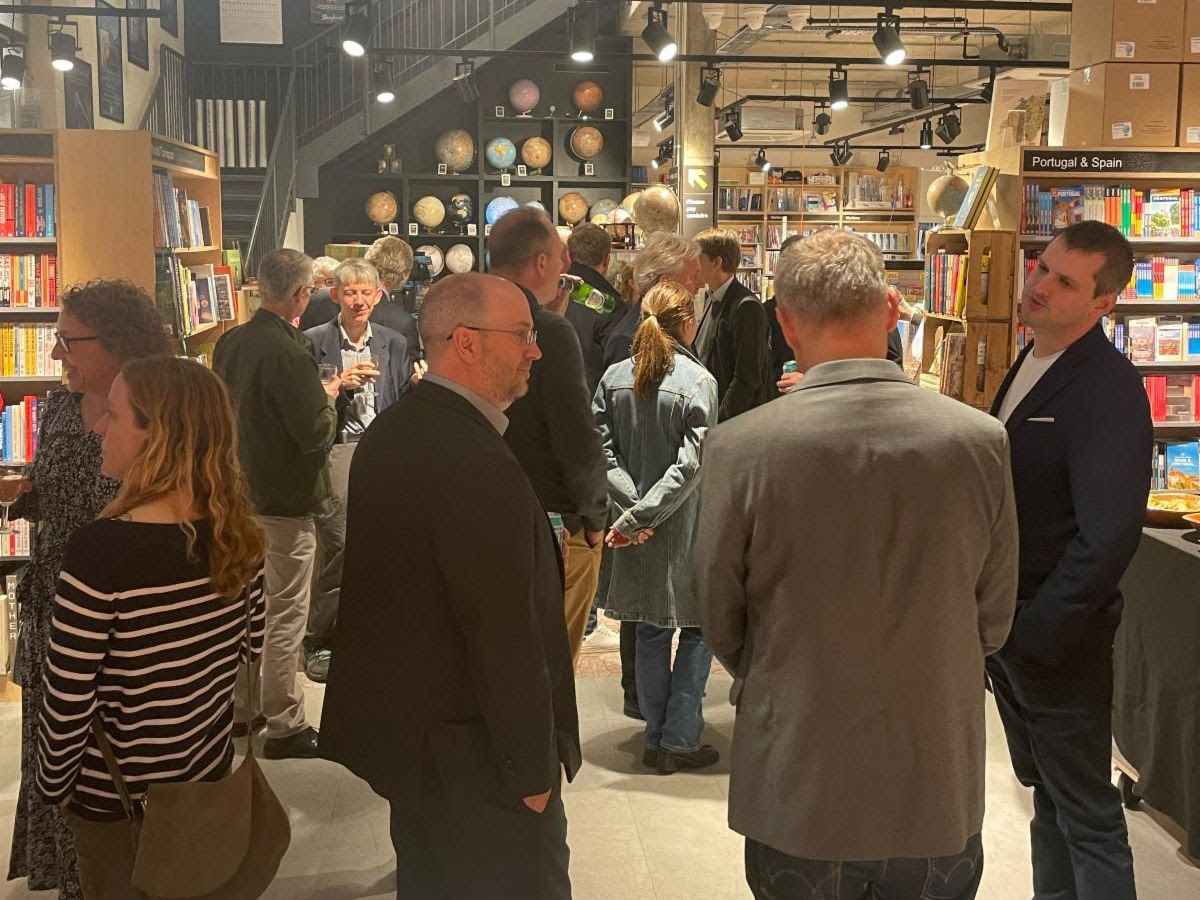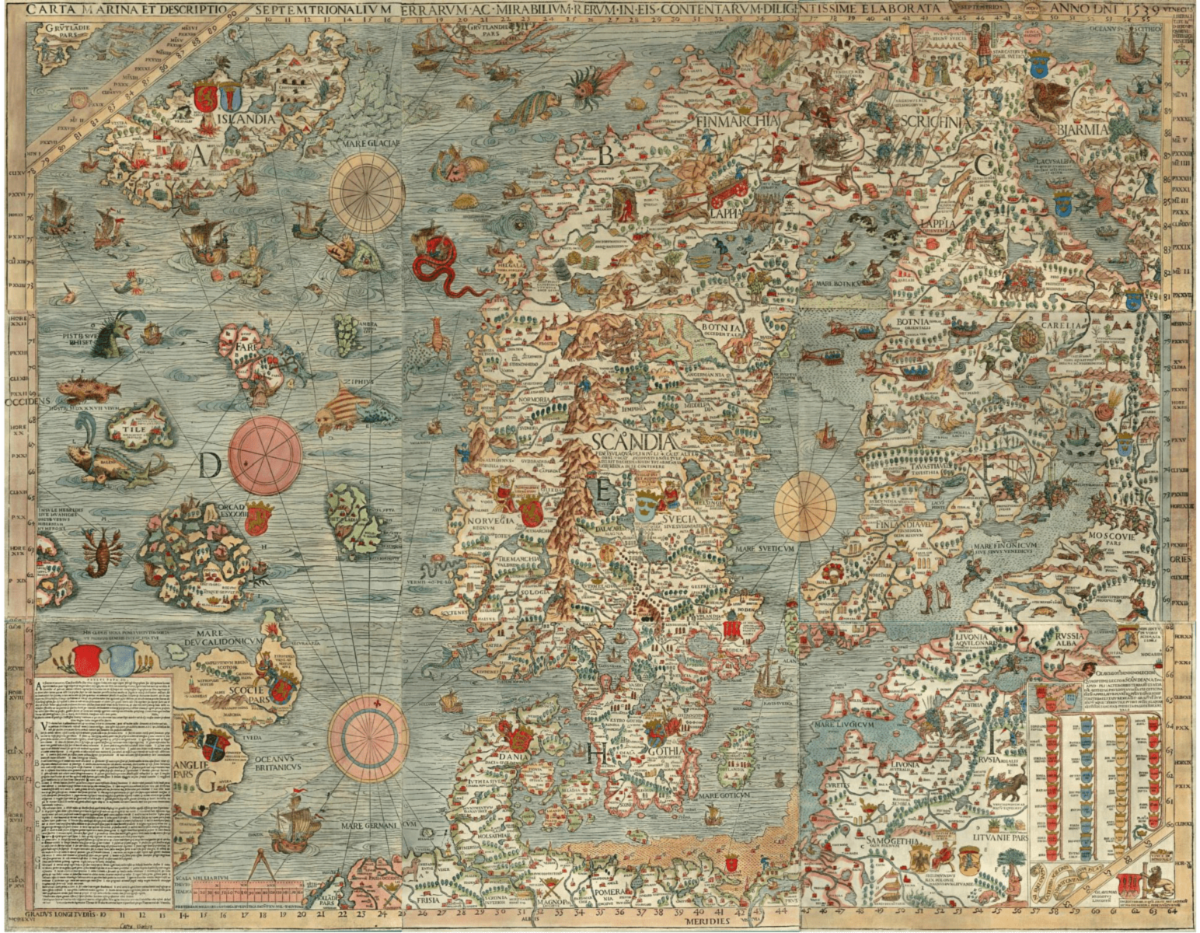 The group welcomed the guest speaker Philip Parker, who spoke about his work and his favorite map of the moment The Carta Marina of Olaus Magnus.
If you were not able to attend the event this year, please mark your calendar for next year's event at Stanfords on the evening of Monday, March 11, 2024. The London Book Fair will run from March 12–14, 2024.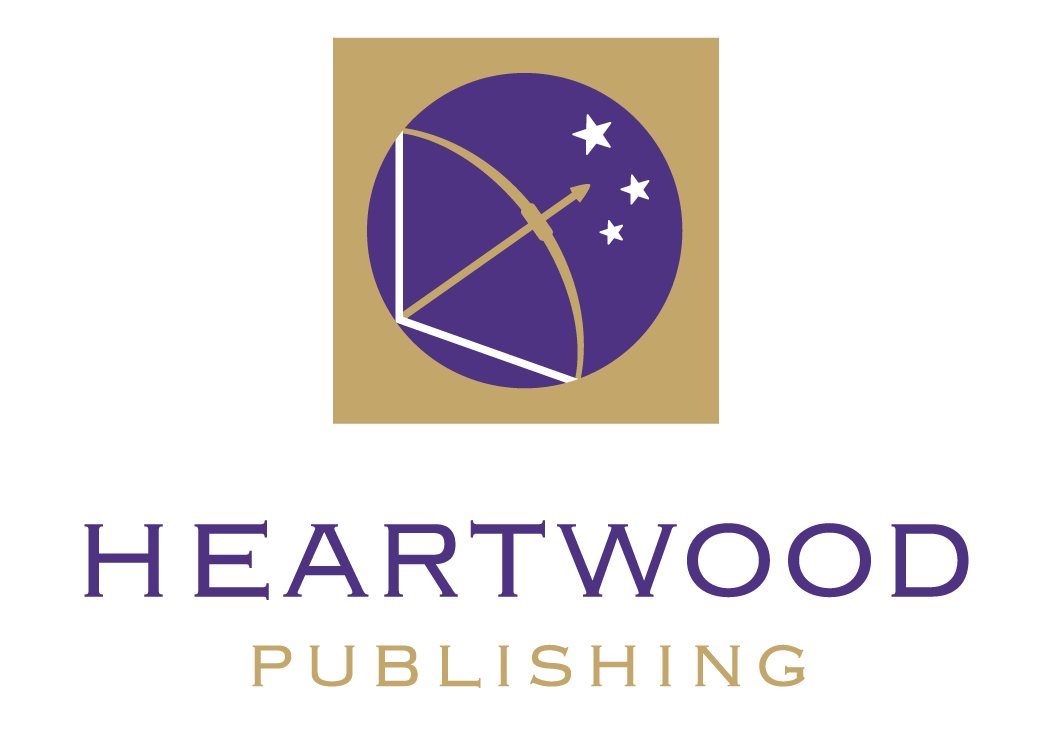 Heartwood Publishing
(Bath, UK) is the new home for PopOut Maps. First launched in 1993, these best-selling pocket-size maps continue to prove popular with both city visitors and retailers. In addition to publishing PopOut Maps, we offer a sales and distribution service to worldwide English language markets that currently includes representation for Marco Polo Maps and Stellanova Globes.
The PopOut mapping range for world cities includes the originality of an elegant origami fold and distinctive map artwork, creating a product that is both practical and desirable.
Heartwood also creates bespoke PopOut products for organizations based around the world. The compact design provides a compelling medium for creating dynamic custom-branded marketing and customer experience material. Our clients span multiple industries from high-end retailers to hotel groups, and from sporting event sponsors to visitor attractions.
As well as distributing both Marco Polo Maps and Stellanova Globes in English language markets, Heartwood also publishes and distributes a strong portfolio of travel guides.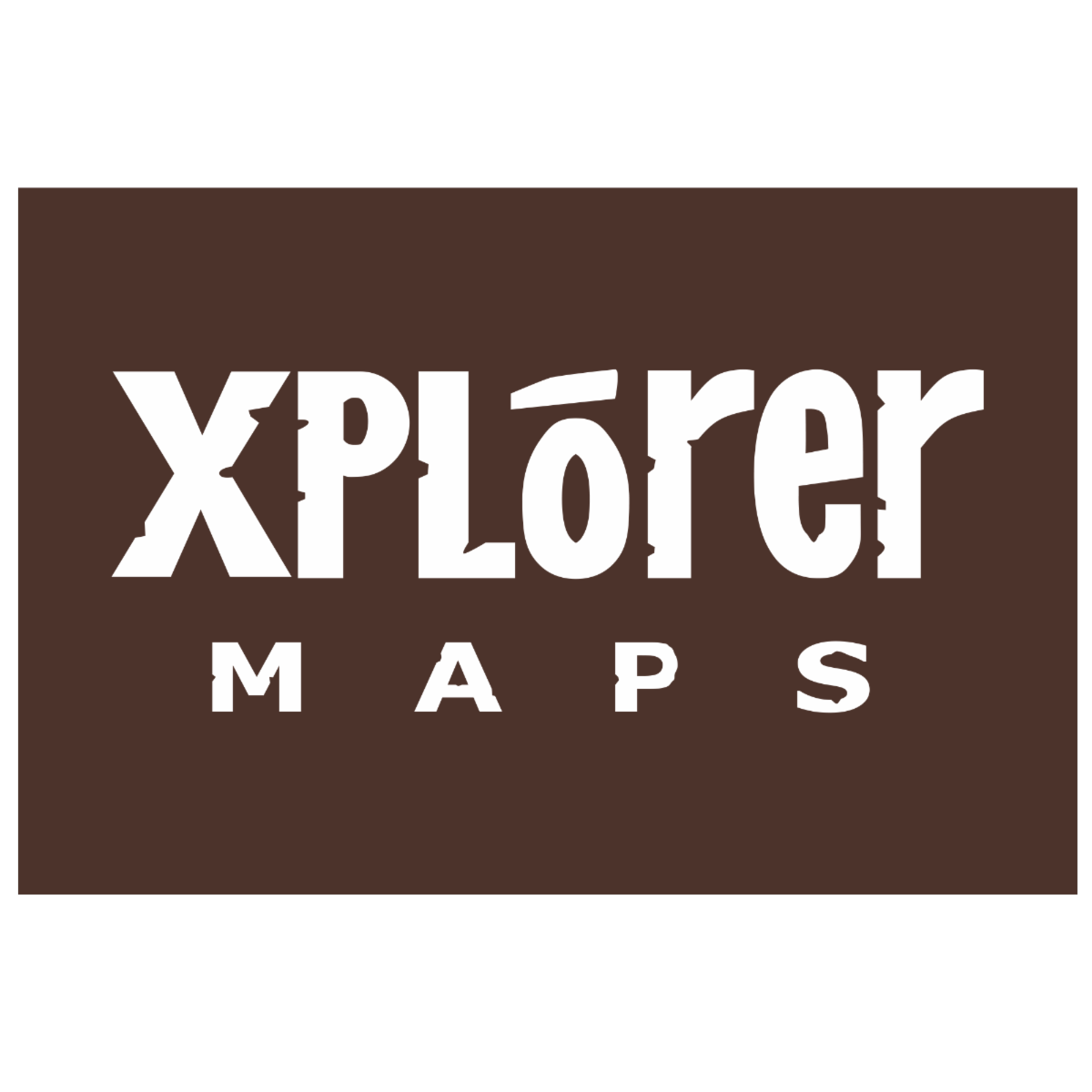 Xplorer Maps
(Montana, USA) creates the finest hand-drawn "story" maps featuring national parks, states, countries, and popular travel destinations worldwide. Illustrated by XM's co-founder, Chris Robitaille, these maps are rendered in his signature "old-world, antiquarian" style intended to pay homage to the early cartographers. Every line, letter, and icon is entirely unique and original.
With over 800 accounts nationwide and 60+ maps in our collection (+ 6 new maps each year), the Xplorer Maps brand is experiencing rapid growth from coast to coast. From blankets and puzzles; to mugs and shots; to totes and our new travel drinkware: these are the perfect gifts for your traveling and adventurous friends and family members.
As our family-owned and operated business enters our 2nd decade, our attention will be shifting in the years ahead toward an extensive collection of hand-drawn international maps.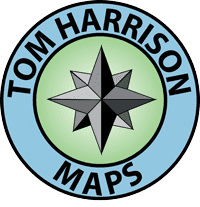 Tom Harrison Maps
(California, USA) is a new IMIA member but is not new to the world of maps. As a sole proprietor, Tom Harrison has published shaded-relief topographic maps of parks, forests, and wilderness areas in California for 37 years. His maps are used by hikers, backpackers, mountain bikers, and equestrians. They are also used by forest rangers, fire departments, and search-and-rescue teams in California. The maps are considered to be the "gold standard" of cartography by the outdoor community.
As a former California State Park Ranger, Tom got the idea of producing maps when visitors kept asking where they could get a really good, detailed map of the Park. After getting a Master's degree in Geography, he embarked on a career of hiking trails and mapping them. His maps are known for their easy-to-read features and their up-to-date accuracy. After almost four decades of a successful career in cartography, he is currently looking to sell the company.
Mapping Leaders Forum
Keeping with our goals of advancing education and business networking, this event will combine interesting presentations with panel discussions and networking breaks, allowing attendees to meet new members and catch up with industry colleagues.