IMIA continues to monitor the rapidly-changing situation related to the spread of COVID-19. The health and safety of our members and the industry are our No. 1 priority. We wish you all the best as you navigate through this worldwide crisis.
IMIA Launches Redesigned Website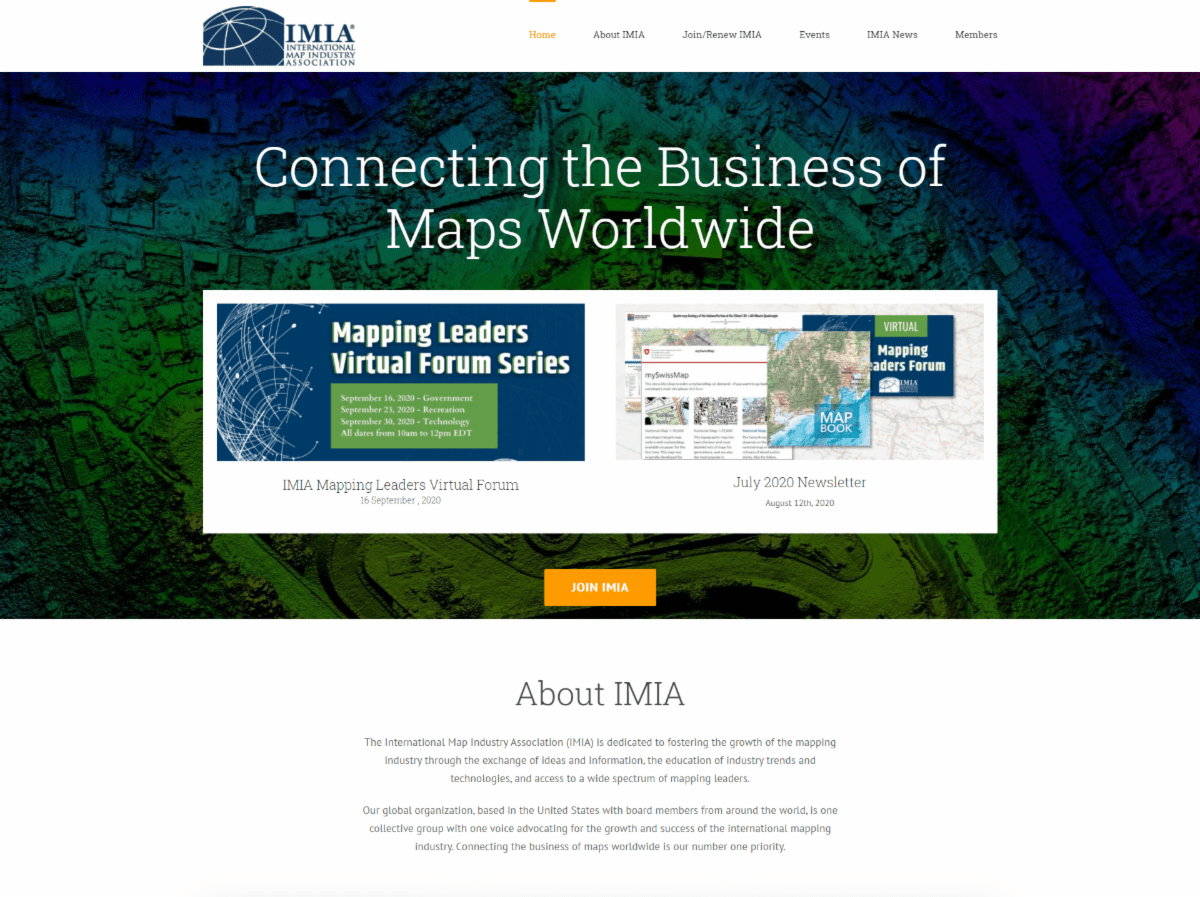 Have you seen IMIA's redesigned website yet? We've been hard at work updating our site to offer a more streamlined and modern user experience. Check out the latest news from IMIA, renew your membership online, find details on upcoming and past events — there's a lot to see!
Don't miss the new searchable membership database, which allows you to find IMIA members by keywords, categories, and more.
IMIA would like to thank NextByte Technologies for their assistance with the website redesign.
Speakers Announced for Upcoming Mapping Leaders Virtual Forum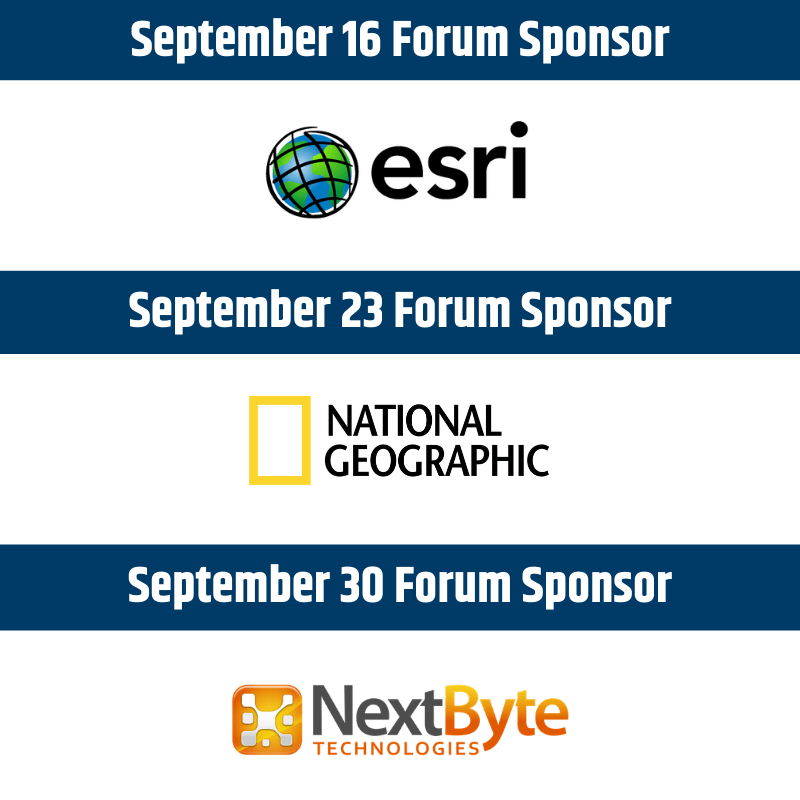 Be sure to register for the upcoming Mapping Leaders Virtual Forum! The three virtual events (September 16, 23 and 30) will cover lots of great content and will provide networking opportunities for IMIA members. We are excited to announce the following speakers have been confirmed for the Forum:
Neil Allen, Director of Cartography, Benchmark Maps
Jim Castagneri, Geographic Coordinator, U.S. Census Bureau
Nathan Copeland, Adventure Support Team, Gaia GPS
David Lambert, Director of Cartographic Production, National Geographic
Greg Matthews, UE Published Maps Products and Services Focus Area Coordinator, USGS
Dennis Nazarenko, Co-Founder and Vice President, ClearSky Connect Inc.
For more information on these speakers and the Forum or to register, visit the Forum's webpage. Interested in becoming a sponsor for this event? Contact us at
imia@oferrallgroup.com.
New Member Profile: Gaia GPS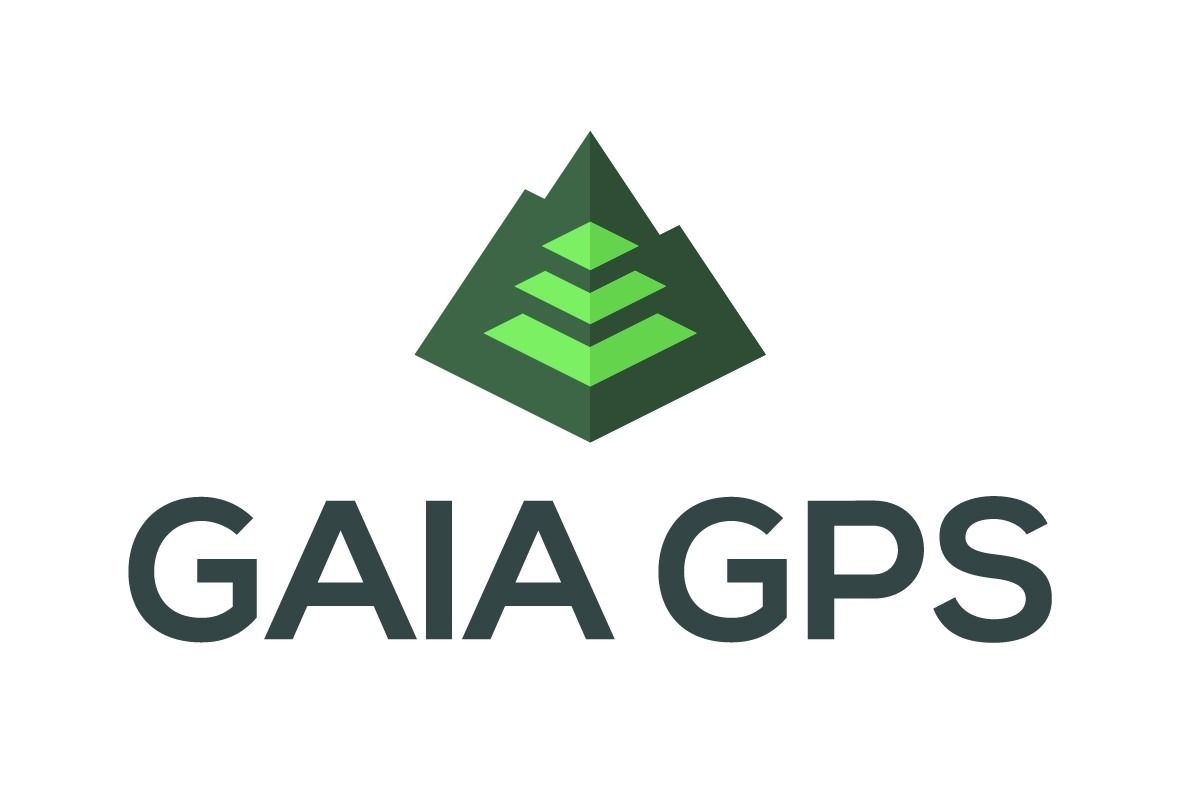 IMIA is pleased to welcome Gaia GPS as a new member. Gaia GPS is the leading backcountry navigation app. Their flagship map Gaia Topo combines world-class cartography with industry-leading download speeds and sizes and is optimized for mobile downloads and outdoor adventure. Founded in 2008 for backpacking, Gaia GPS is now used for a wide variety of recreational outdoor activities and by life-saving search and rescue leaders, TV production crews, and wildlife researchers.
3-D Map Models Offer Opportunity to Educate Wine Fans
IMIA Member vW Maps specializes in mapping the terroirs of wine, both for those in the industry as well as casual fans and visitors to wineries and vineyards. One way they help clients make a big impact on visitors is by using 3-D models of vineyards or wine regions.
Their California-based partner Solid Terrain Modeling, Inc. (STM) is a leading provider of genuine 3D Map Models of geographic locations, capable of depicting real-life locations and spaces anywhere in the world. For vW and their clients, STM's models are a great way for winery, grape growers, eateries or even hotels to "tell [their] story to guests in an informative, interactive way, making the visit to [their] establishment a destination for future excursions." STM's models are available in any size, from A3 to many square meters.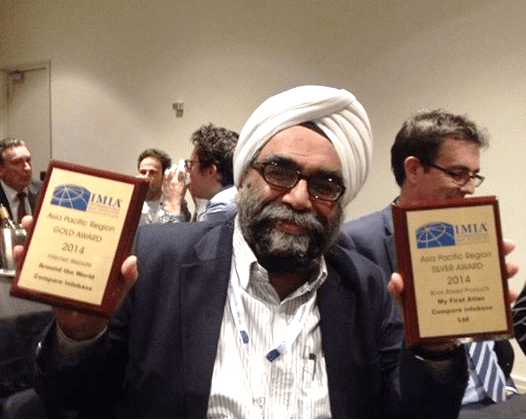 We here at IMIA were truly sorry to hear of the loss of our colleague Simar Singh of MapXL.com. On behalf of all of our members, we extend our deepest sympathies to Simar's family as they struggle through this period of shock and grief.
We are grateful for Simar's strong support of IMIA for many years. His energy, creativity, joy, and excitement about life and the mapping industry will be greatly missed.
AutoCarto 2020: An Online Experience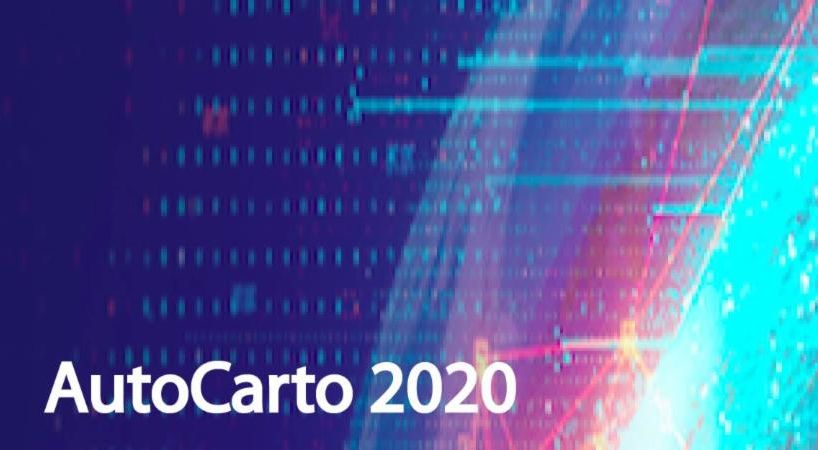 Like many other conferences in the time of COVID, AutoCarto 2020 has been redesigned as a virtual experience. This year's event will be offered online as a set of extended abstracts and associated recorded presentations, going live on November 18, 2020. The 2020 symposium, titled "WhatNext", will look at where we are and where to go next, and will also challenge the ideas of where and next in terms of meaning, communication, visualization, and reasoning in the new age of automation, robotic revolution, and artificial intelligence.
Viewers will have the opportunity to contact presenters with questions or comments. Extended abstracts will also be published in the AutoCarto 2020 Online Proceedings. Important dates to note:
Newly-submitted extended abstracts due: September 15, 2020 ("New Paper")
Newly-submitted extended abstract decisions: September 30, 2020
Revised extended abstracts due: September 30, 2020
Presentations due: November 1, 2020
Covid teaching India to use maps to battle the next pandemic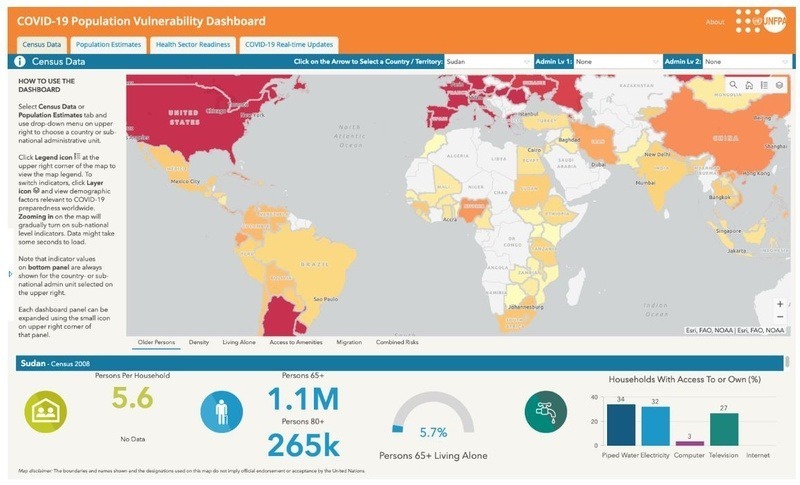 Esri & UN Create COVID Population Vulnerability Dashboard
Esri announced it has collaborated with the United Nations Population Fund (UNFPA) to create the UNFPA COVID-19 Population Vulnerability Dashboard. This new interactive tool will provide public health workers, policy makers, and the general public…