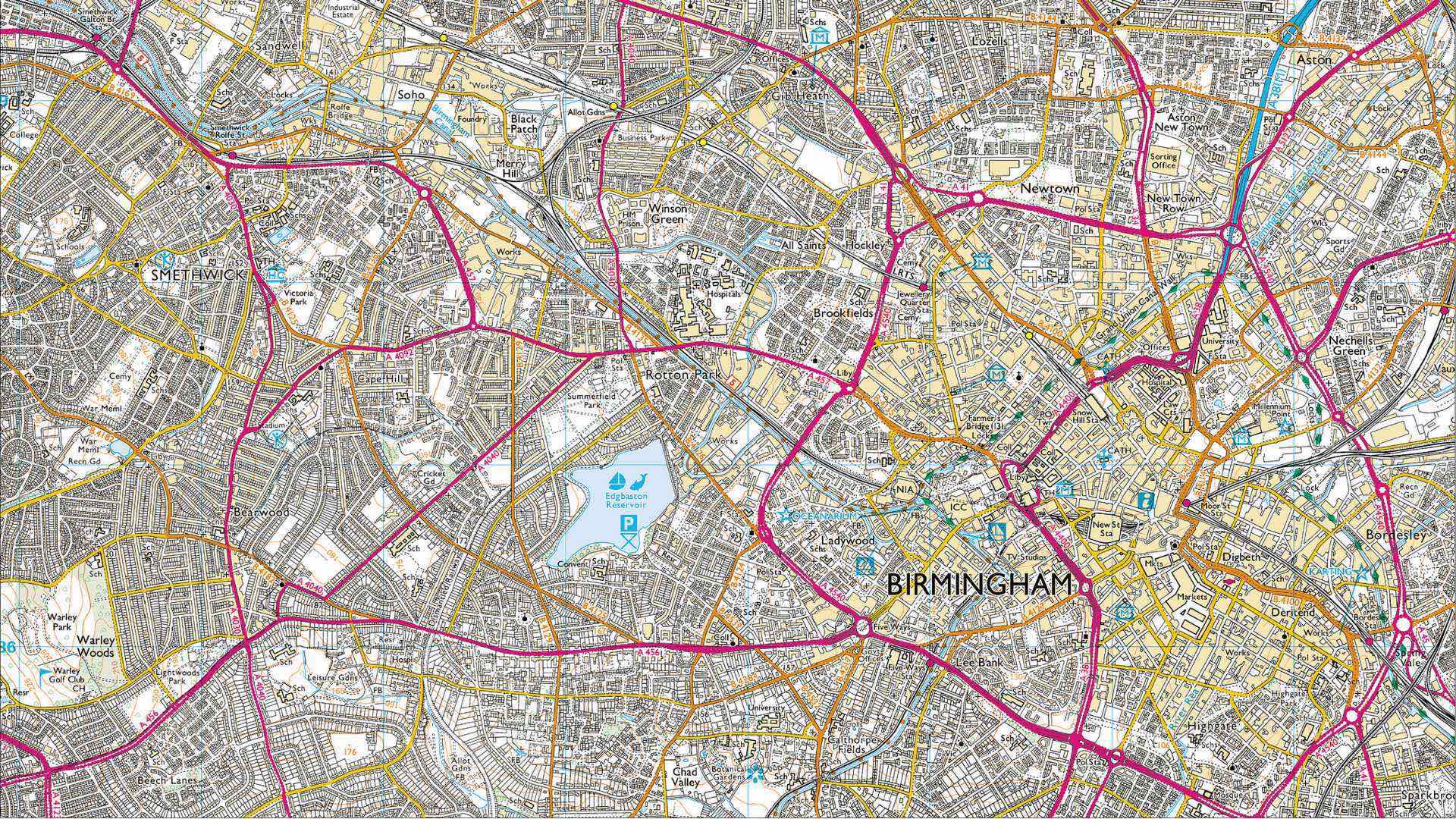 As commercial online mapping platforms advance in popularity and usability, national mapping agencies must keep pace. Mapmakers at Ordnance Survey Great Britain (OS) are doing just that by embracing automation to deliver current, authoritative maps and data.
As a government agency, OS provides the geospatial infrastructure for Great Britain. OS maps support emergency response, land-use planning, transport, and environmental protection. OS also serves the private sector including financial services; land and property management; and electric, gas, and water utilities.
"We've been mapping Great Britain for 227 years, and we map 20,000 changes every single day," said David Henderson, managing director, Ordnance Survey Great Britain. "Our mission is changing. Our customers are demanding ever-greater currency. Now, using automated processes, we can capture data once, and we use that information across a whole range of different map and data products."
Great Britain and OS—an international leader in map quality—recognize the economic value of up-to-date geospatial data. Henderson and the OS team realized that the agency could keep its data accurate by employing automation—the use of key algorithms to ensure accuracy for data.
The move to automation was fairly smooth because OS makes maps using modern geographic information system (GIS) technology. GIS is equipped with automated generalization capabilities that keep pace with other algorithm-intensive systems.
OS staff update map data by using imagery from photos captured by the agency's own aircraft. Staff also use information from 200 surveyors who measure and map the location of every fixed physical object in the country. This data capture includes buildings, the curblines of roadways, and the precise position of every address. OS location data currently takes up two petabytes of storage capacity, and the need is growing.