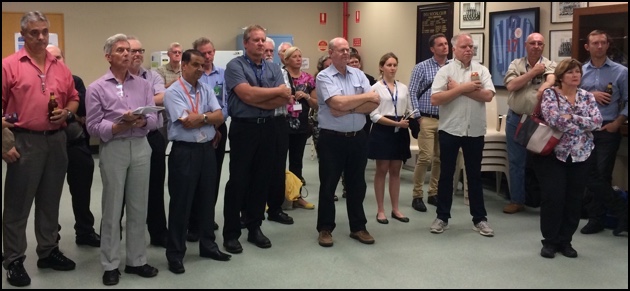 Smart Data Collaboration using Gruntify
If you had 100,000 people to help you with your project, how would you handle it? Gruntify, a multi-award winning solution developed in Australia, harnesses technologies and techniques such as crowdsourcing, citizen science and sensor networks, for the purpose of collecting data with geographic context and undertaking government, scientific and community projects
Work isn't a place where we have to go to from 9-5; we are more mobile and connected than ever and are finding new ways to crowd source solutions, reach new markets, share real time information, source professional services offshore and improve productivity.
Gruntify was pitched as a data capture app and online data management platform to the Department of Transport and Main Roads in Queensland, Australia and won a challenge which led to the development of the app that realises potential applications beyond a local solution.
The main functions of Gruntify are: Data collection – harnessing private or public crowd to collect data, and then pushing it to the client's cloud data management platform; Mapping – all data has the location information recorded, so that data can also be managed by geographic area; and Action – workflow processes allowing data to be actioned – e.g. share jobs with work crews, survey data with experts etc. Multiple stakeholders can work in the same environment.
It is a designed to be a friendly mobile app for personalised citizen (or internal/external stakeholders) engagement; Real-time notifications and alerts on mobile devices; Hotspot maps to leverage location intelligence for informed actions; In-built analytics for instant situational awareness; Simple form builder for customised, dynamic data entry forms; and Cloud hosting for fast, secure and scalable data management.
It is currently undergoing a revision to version 3, which integrates video, audio and annotations. GIS People are in discussions for partnerships with multi-national organisations and marketing to customers in government, utilities and environment sectors, which is where the most interest has been seen so far.
"Worth doing – worth doing properly"
Applying this philosophy to work, GIS People has grown from a $3000 start-up in 2010 into one of Australia's fastest growing GIS companies. GIS People reached multi-million dollar annual revenue target in less than 3 years from inception, and averaged 250% year-on-year growth during that time.
In addition to GIS People, the company also runs Gruntify and Discover Spatial, and organises the world's largest GIS Day events.
This presentation was originally meant to be delivered by Igor Stjepanovic, the founder of GIS People, but he was selected to attend the Global Entrepreneurship Summit 2016 at Stanford University in Silicon Valley USA which has the support of the highest level of the US Government.