THURSDAY, DECEMBER 01
3:00 P.M. – 5:00 P.M.
Outdoor Recreation, Moderator – Damien Saunder

Damien Saunder
Director of Cartography
National Geographic Maps
Damien Saunder graduated from RMIT University in 1998 with a Bachelor of Geomatics (Cartography / GIS), and has been working in the mapping industry for 15 years. He began his career as a cartographer for Explore Australia Publishing (Penguin), specializing in cartographic map design and atlas production. He has spent 18 months working as a lead cartographer for publishers DK (Dorling Kindersley), and has since built his own cartographic design consultancy, Demap.
Saunder has held the position of Chief Cartographer for the award winning Earth Blue atlas, Macmillan Primary Atlas and the Telegram World Map & Globe Project.
He has previously served on the board of Directors for IMIA Asia Pacific, is presently on the IMIA Americas Board of Directors, and is on the editorial board of the British Cartographic Journal. He is a member of the International Cartographic Commission on National and Regional Atlas, and the Commission of Map Design. Saunder worked for Esri as a Geospatial Designer, where he specialized in online interactive maps and GeoUX. Presently he is the Directory of Cartography at National Geographic Maps in Washington, D.C.
"GARMIN's Contributions to the World of Outdoor and Aviation Cartography"

There are a variety of challenges to be overcome when faced with designing cartography for vastly diverse business segments. How GARMIN has met some of those challenges to become an industry leader.


Valerie Lovan
Cartography Manager
Outdoor, Fitness & Aviation Segments
Garmin International
Valerie Lovan currently serves as the Cartography Manager for the Outdoor, Fitness and Aviation business segments at GARMIN International. She has served on the alumni advisory committee for the Geography Department at the University of Nebraska Omaha (UNO), where she earned her Bachelors of Science (B.S.) degree in Geography with emphasis in GIS and Geology.
Mapping Where the Sun Doesn't Shine
When mapping countries or national parks, many sources of data with varying quality can often be found. But what about mapping what no one has ever seen, such as caves? What sort of data must be collected and how should it be graphically displayed? Find out first-hand what obstacles must be overcome in mapping the unknown and what it takes to produce a cave map.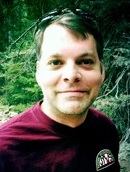 David Lambert
Director of Cartographic Production
National Geographic Maps
David Lambert is the Director of Cartographic Production for National Geographic's Map Division. He oversees the production, design, and scheduling of retail map products, and has been involved in National Geographic's outdoor recreation print map products for nearly twenty years.
Lambert has served on the executive board of the North American Cartographic Information Society (NACIS) and the leadership council for the Colorado Geographic Alliance (COGA). When not in the office, he can hopefully be found exploring and mapping caves.
"Where Do We Grow Now?"
As map publishers, there are often times we look up from the map on our desk or screen and gaze through the window, dreaming of that next map on the horizon. When choosing the next title or map project for your company, many cartographic and business evaluations must be made. Where are the strongest markets, the richest content, the best data? Does this region allow us to apply our unique map making processes or utilize our existing distribution? Can we continue to strengthen our current titles while creating new ones? Is there a right or wrong way to go digital? Do we have enough resources? These publishing questions and more will be explored through the lens of research and title expansion at Benchmark Maps.

Bridger DeVille
Sales & Marketing Director
Benchmark Maps
Bridger DeVille is sales and marketing director for Benchmark Maps, publisher of award-winning maps and atlases of the American West, headquartered in Santa Barbara, California. From his office in Broomfield, Colorado he directs product sales to a network of distributors and retailers in the outdoor and book industries. He also manages Benchmark's e-commerce platform, fulfillment processes, and marketing strategies with the support of his colleagues in Arizona, California, Oregon, and Washington.
DeVille has been with Benchmark Maps for seven years, having previously worked in the software industry after obtaining a B.S. degree in Computer Information Systems at Louisiana Tech University. Trained in IT and drawn toward maps and the outdoors from an early age, he enjoys working with people and systems that deliver high quality map products to growing consumer markets in North America and abroad.