Presenter Biographies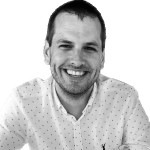 Recreation Session
Chris Balic
Cordee Ltd. 

Chris is one of the co-owners of Cordee Limited in the U.K. – specialist Book and Map distributors with a focus on Outdoor Recreation and Travel. He has worked at Cordee for over 10 years, 5 years as a Sales Manager for the Book Trade and Map buyer; before buying the business with a colleague in 2017. He remains heavily involved with the growing map side of Cordee's business as well as overseeing the sales department.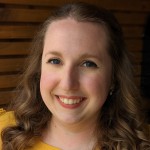 Recreation Session
Rebecca Bennett
Avenza Systems

Rebecca Bennett is the Publisher Success Coordinator at Avenza, working directly with Map Store Publishers. Passionate about cartography and communication, she helps elevate the Map Store Publisher experience by working extensively with publishers around the world to promote content, grow an audience, and drive sales.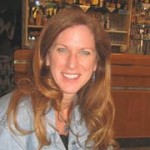 Keynote Presentation (PM)
Aileen Buckley
Esri

Dr. Aileen Buckley has been making maps since she was an undergraduate student. She has a Bachelors in Geography and Spanish from Valparaiso University, a Masters in Geography from Indiana University, and a Ph.D. in Geography from Oregon State University. She is a senior product engineer on the Living Atlas team, and her work focuses on determining and sharing best practices for mapping and analysis with modern GIS. She publishes and presents world-wide on many aspects of mapping and GIS. She is a co-author of Map Use: Reading, Analysis, Interpretation, and she is a co-editor for the Atlas of Oregon. Aileen is a former president of CaGIS (the U.S. cartographic association) and is actively involved with the International Cartographic Association in which she is the lead delegate for the United States.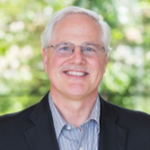 Technology/Business Session
Mark Cygan
Esri

Mark has worked in GIS and mapping since 1984.  He is Esri's Director of National Mapping Solutions, since 2005, and has a passion for working with National Mapping, Maritime, Aviation and Geospatial Authorities to help them be successful. Mark previously worked with these same organizations for nearly 10 years as a Senior Consultant and Project Manager in Esri's Professional Services, starting in 1995.  Prior to Esri, Mark was on the management team at NAVTEQ (now HERE), as they were pioneering digital mapping for in-vehicle navigation, web and mobile uses.  He was also the Manager of Rand McNally & Co, California Cartographic Services, the premier cartographic and travel publisher, as well as, working in the Automobile Club of Southern California, Cartography Section, and the U.S Forest Service.
Mark is actively participating as; United Nations Committee of Experts on Global Geospatial Information Management (UN-GGIM) Observer and Member of several working groups, UN-GGIM Geospatial Societies Board Member (and past Chair), User Community of Geospatial Authorities Executive Secretary and on the International Map Industry Association (IMIA) Board of Directors as an Advisor and chair and manage the Affiliation Partnerships with the International Cartographic Association (ICA), Cartography and Geographic Information Society (CaGIS), British Cartographic Society (BCS) and the Open Geospatial Consortium (OGC).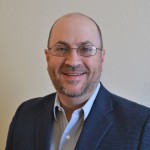 Recreation Session
Bridger DeVille
Benchmark Maps

Bridger DeVille is the Sales & Marketing Director for Benchmark Maps, a publisher of recreation atlases and maps of the American West with offices in Santa Barbara, California and Medford, Oregon. Bridger has worked at Benchmark for 13 years, leading their efforts in sales, distribution, e-commerce, marketing, and business development from his remote location in Denver, Colorado.
An IMIA board member since 2017, Bridger assisted with the organization's transition to a global charter and helped IMIA maneuver the many challenges presented by the Covid pandemic. He currently serves as our board president and is an active member of several IMIA committees.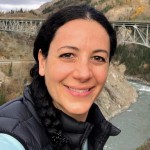 Government Initiatives
Ariel Doumbouya
U.S. Geological Survey

Ariel Doumbouya is the Cartographic Products Lead at the U.S. Geological Survey National Geospatial Program. Ariel has worked for the USGS for 15 years with a background in data production, systems development, and applied research. In her current role, Ariel provides leadership for NGP cartographic products; including technical guidance, cartographic design, data content, quality assessment and control, dissemination, and future capabilities.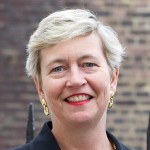 Government Initiatives
Vivien Godfrey
Edward Stanford Group Limited

Vivien is Chairman and CEO of the Edward Stanford Group (Stanfords) a retailer and wholesaler of travel books, maps, globes and other travel-related products and services located in London, UK.
Vivien is also the CEO of Bluewater Books & Charts (BWBC) and co-owner with her husband John Mann. This business located in Fort Lauderdale, USA sells marine navigation products and services to leisure boaters with an emphasis on supplying Superyachts.
She began her career working for McKinsey and Company in strategy consulting and then joined Diageo to work in the food and drinks sectors. In 1992 she moved to Minneapolis, Minnesota and has lived in the USA since that time and is now a dual UK/USA citizen. For 5 years she served as CEO of the GotMilk! campaign in Washington DC.
Vivien's corporate career in consulting with McKinsey, marketing and general management with Diageo in both Europe and North America has allowed her to develop expertise in strategy, finance, logistics and brand development.
She graduated from Oxford University with an MA in Geography. Vivien also holds an MBA from INSEAD and is a Fellow of the Royal Geographical Society.
Vivien volunteers her time to work for several charities including being a member of the Governing Body of North London Collegiate School located in London and a trustee of the Seven Dials Trust also in London.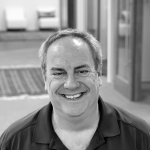 Technology/Business Session
Rick Howard
The Cyberwire

Rick is the N2K Chief Security Officer and the Chief Analyst and Senior Fellow at The Cyberwire, a cybersecurity podcasting network. His prior jobs include CSO for Palo Alto Networks, CISO for TASC, GM for iDefense (A commercial cyber threat intelligence service at Verisign,) Global SOC Director for Counterpane (one of the original MSSPs), and Commander for the U.S. Army's Computer Emergency Response Team where he coordinated network defense, network intelligence and network attack operations for the Army's global network. He was one of the founding organizers who helped create the Cyber Threat Alliance (an ISAC for security vendors) and he also created and still participates in the Cybersecurity Canon Project; a Rock & Roll Hall of Fame for cybersecurity books. Rick holds a Master of Computer Science degree from the Naval Postgraduate School and an engineering degree from the US Military Academy. He also taught computer science at the Academy from 1993 to 1999. He has published one book on cybersecurity and been the executive editor for two others.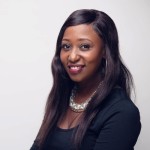 Keynote Presentation (AM)
Raynah Kamau
Esri
Included in XHYT's ranking of Top 40 under 40, Raynah Kamau is a GIS enthusiast and advocate for women of color, specifically black women in GIS. Earning her degree in Geomatics Engineering and GIS from Jomo Kenyatta University of Agriculture and Technology in Kenya, she served as a surveying intern for several private firms, then as a GIS intern for the Ministry of Finance in Kenya—where she worked on a project to map various districts and their respective stimulus projects to enhance transparency and accountability in the use of public funds. She then took an internship and the positions of web-mapping developer and GIS analyst for Esri (Eastern Africa). Raynah later traveled to Redlands, California, to earn her MS and joined Esri there as a support analyst.
At Esri, she co-founded an initiative alongside her co-worker called Black Girls M.A.P.P in 2018. The M.A.P.P stands for Mapping with Action to Pioneer Progress in underserved communities. BGMAPP is a community-focused group that connects and empowers women of color in the field of GIS, and enables marginalized communities to visualize various social issues and empowers these communities with information to help them make more informed decisions using GIS. Within this initiative, powerful apps were developed and projects to empower the community were done. She was a recipient of the 2021 AAG DIVERSITY AND INCLUSION AWARD (FORMERLY AAG ENHANCING DIVERSITY AWARD)
She is currently enrolled in Claremont Graduate University for the doctorate program in IST and is focused on data scientific methods of research to enhance equity and improve outcomes in disadvantaged communities.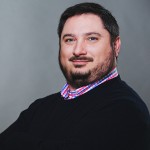 Keynote Presentation (PM)
Dr. Alex Kent
Canterbury Christ Church University
Dr. Alexander J. Kent is Honorary Reader in Cartography and Geographic Information Science at Canterbury Christ Church University (UK) and is now leading a joint initiative for the World Monuments Fund and English Heritage to develop strategies for coastal heritage sites to adapt to climate change. He is a regular contributor to panel discussions on the ethics of cartography and has published widely, with recent books including The Red Atlas: How the Soviet Union Secretly Mapped the World (University of Chicago Press), the Routledge Handbook of Mapping and Cartography, and the forthcoming Routledge Handbook of Geospatial Technologies and Society. Always seeking to advance cartography, Alex served as President of the British Cartographic Society (2015–2017) and is the Editor-in-Chief of The Cartographic Journal, Chair of the International Cartographic Association (ICA) Commission on Topographic Mapping, and Chair of the ICA World Cartographic Forum – an initiative for national mapping societies to share best practice.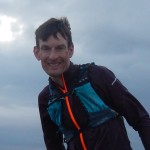 Recreation Session
Jethro Lennox
HarperCollins Publishers UK
Brought up with an understanding of geography at a young age, Jethro spent the first five years of his life in Papua New Guinea before moving back to the UK. He had a gap year with Project Trust in Jordan after schooling and mapped Mayan ruins in Belize during a summer break from studying Cartography at Oxford Brookes University. Since then, he has built up over 20 years of experience within the publishing sector. He is now responsible for developing and commissioning new publications and list management within Collins at HarperCollins Publishers.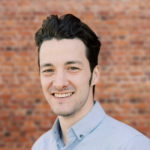 Recreation Session
Tristan Lyttle
Avenza Systems
As Senior Product Manager, Tristan acts as a liaison between the users and the Avenza Maps development teams. He communicates directly with their numerous users bases to turn their wants and needs into real-life features and tools to improve how they work and play with Avenza Maps.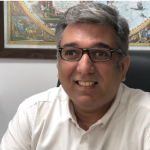 Technology/Business Session
Mani Singh
NextByte Technologies

With over three decades of experience as a software and internet entrepreneur, Mani Singh has been at the forefront of website development and migration, legacy system integration, B2B e-commerce, ERP implementations, and search engine marketing.
Mani has developed and maintained mapping websites for small and large businesses. He has also led numerous complex website migration projects, working closely with clients to ensure a smooth transition and minimal disruption to their operations. His expertise in legacy system integration with new websites has helped many companies modernize their web presence and optimize their workflows.
Mani is known for his collaborative approach to business. He has worked closely with clients across North America, Europe & Australia to understand their goals and challenges and then develops customized solutions to address them. His ability to understand the nuances of internet businesses in the map business community has helped build lasting relationships within the mapping community and has made him a trusted partner for businesses of all sizes.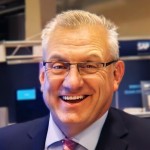 Technology/Business Session
Brian Soliday
Voxelmaps

Brian Soliday has over 30 years of extensive experience working in sales, marketing and channel development within the GIS and remote sensing industries.  He currently serves as Chief Revenue Officer for Voxelmaps.  His career includes CRO, VP and Director level positions with leading geospatial organizations such as Autodesk, Trimble, Space Imaging, LizardTech, Intermap, and TerraGo.  Mr. Soliday has presented at over 100 geospatial events across 6 continents and has written published articles in; Planning, Point of Beginning, GEOinformatics, The World & I, GEOEurope, Arc News, Space News, and Earth Observation Magazine.
In a volunteer capacity, Brian currently serves as President/Founder of Rocky Mountain Heroes Foundation, a nonprofit focused on providing therapeutic outdoor adventures for combat-wounded veterans and their families.
Soliday graduated Summa cum laude with a MA degree in geography specializing in remote sensing and GIS in 1987, and earned a BS degree in geography in 1983.  Both degrees were earned from the University of Nebraska at Omaha.