Where Cartography Meets Industry; Geo-Ethics in Mapping
Speaker Biographies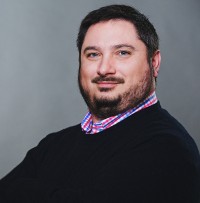 Dr Alexander J. Kent is Honorary Reader in Cartography and Geographic Information Science at Canterbury Christ Church University (UK) and is now leading a joint initiative for the World Monuments Fund and English Heritage to develop strategies for coastal heritage sites to adapt to climate change. He is a regular contributor to panel discussions on the ethics of cartography and has published widely, with recent books including The Red Atlas: How the Soviet Union Secretly Mapped the World (University of Chicago Press), the Routledge Handbook of Mapping and Cartography, and the forthcoming Routledge Handbook of Geospatial Technologies and Society. Always seeking to advance cartography, Alex served as President of the British Cartographic Society (2015–2017) and is the Editor-in-Chief of The Cartographic Journal, Chair of the International Cartographic Association (ICA) Commission on Topographic Mapping, and Chair of the ICA World Cartographic Forum – an initiative for national mapping societies to share best practice.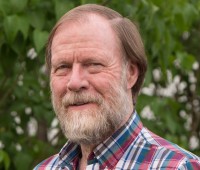 Daniel G. Cole is the GIS Coordinator and Chief Cartographer of the Smithsonian Institution (SI).  He has worked in this position since 1990, and since 1986 has served as the research cartographer at SI. He is the project and training coordinator, and site license administrator for mapping, GIS and image processing programs at the Smithsonian. He was the geographic editor of most manuscript chapters for the Handbook of North American Indians: compiled, designed, and supervised production of nearly all maps in the series published after 1986.  He also serves as GIS, cartographic and GPS consultant to other scientists, exhibit staff and illustrators both within the Smithsonian and other organizations.  He has designed and created maps for multiple exhibits at the National Museum of Natural History, National Museum of the American Indian, National Museum of American History, Sackler Gallery of Asian Art, Smithsonian Folklife Festival, Smithsonian Archives, and SI Travelling Exhibition Service. He co-edited, with the late Imre Sutton, Mapping Native America: Cartographic Interactions between Indigenous Peoples, Government and Academia, 3 vols., 2014. From June 2009 to June 2010, he was president of the Canadian Cartographic Association. In Spring of 2022, he became president of the Cartography & Geographic Information Society. On the side, he serves as a judge in the annual CaGIS Map Design competition.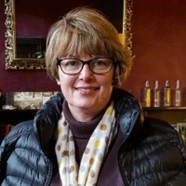 Kari Craun is the Executive Director for the Cartography and Geographic Information Society (CaGIS).  Ms. Craun retired from her position as Director of the National Geospatial Technical Operations Center (NGTOC), U.S. Geological Survey (USGS), in December, 2019 after 36 years of service to the Federal government as a geospatial professional.  In addition to serving as the Executive Director for CaGIS, Kari is a trustee on the Foundation Board for the American Society for Photogrammetry and Remote Sensing.  She also enjoys backpacking and traveling in her spare time.  Ms. Craun holds a B.S. degree in Geology from the University of Missouri-Kansas City; a M.S. degree in Civil Engineering from Purdue University and a M.S. degree in Geospatial Information Science from Northwest Missouri State University.  She and her husband Jeff reside in Rolla, Missouri.
Dr. Aileen Buckley has been making maps since she was an undergraduate student. She has a Bachelors in Geography and Spanish from Valparaiso University, a Masters in Geography from Indiana University, and a Ph.D. in Geography from Oregon State University. She is a senior product engineer on the Living Atlas team, and her work focuses on determining and sharing best practices for mapping and analysis with modern GIS. She publishes and presents world-wide on many aspects of mapping and GIS. She is a co-author of Map Use: Reading, Analysis, Interpretation, and she is a co-editor for the Atlas of Oregon. Aileen is a former president of CaGIS (the U.S. cartographic association) and is actively involved with the International Cartographic Association in which she is the lead delegate for the United States.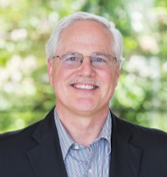 Mark Cygan is Esri's Director National Mapping Solutions, working with National Mapping, Land Administration, Imagery and Statistical Geospatial Authorities.  Mark has over 36 years of experience working in GIS and mapping, including management positions at Esri, NAVTEQ (now HERE) and Rand McNally & Co. and Cartography Dept. in the Automobile Club of Southern California.  Mark is on the board of directors of the International Map Industry Association, actively participating on the United Nations Committee of Experts on Global Geospatial Information Management (UN-GGIM), board member of UN-GGIM Geospatial Societies, and Executive Secretary of the User Community for Geospatial Authorities.