Announcing Our New International Board of Directors
During the Virtual Annual Meeting in November 2020, IMIA members voted to approve the new organizational structure which unites the previous regional groups of IMIA (Americas, Europe/Middle East/Africa, and Asia Pacific).
A major first step was to appoint new directors to vacant board seats which was completed and voted on by the remaining voting board members. With the exception of a few previous directors who are extending their term for a year, these will be two-year positions with half of the seats rotating every year and requiring membership approval moving forward. We are pleased to introduce our new IMIA Board of Directors.
Mark Cygan, Esri
Bridger DeVille, Benchmark Maps
Vivian Godfrey, Edward Stanford Group Limited
Thierry Jaccoud, GeoJunxion (formerly AND)
Dave Knipfer, Mapping Specialists
Greg Lauer, East View Geospatial
Dave McIlhagga, MapSherpa
Hans Neimeyer, INTERKART GmbH
Mani Singh, NextByte Technologies
Immediate Past President Bennett Moe of Headwall Media and Dan Ortiz of National Geographic Maps will both continue as Advisory Board Members (non-voting). The first Board of Directors meeting will be January 26th. Dave McIlhagga will begin his final year as IMIA President and other officer positions will be voted on during the meeting.
Also the board will appoint chair positions for several committees including Events, Marketing, Membership and more. These chairs will then begin recruitment from membership to fill committee seats. As in the past, committee involvement will include periodical strategy and planning sessions and provide opportunities to engage with peers and make new connections. If you are interested in committee involvement, please email imia@oferrallgroup.com.
New Affiliation with British Cartographic Society

IMIA has entered into a new affiliate partnership with British Cartographic Society (BCS). As one of the world's leading cartographic societies, BCS hosts events throughout the year and features awards for cartographic excellence that are internationally recognized. The goals of this collaboration are to raise awareness, promote membership and increase event participation for both organizations.
This marks a first success for IMIA's new Affiliate Committee, which seeks to engage like-minded organizations to mutually broaden our reach across the full spectrum of the map industry. Our collaboration is structured to enable planning and promotion of joint initiatives such as events, programs, content, publications and other projects as determined by both partners.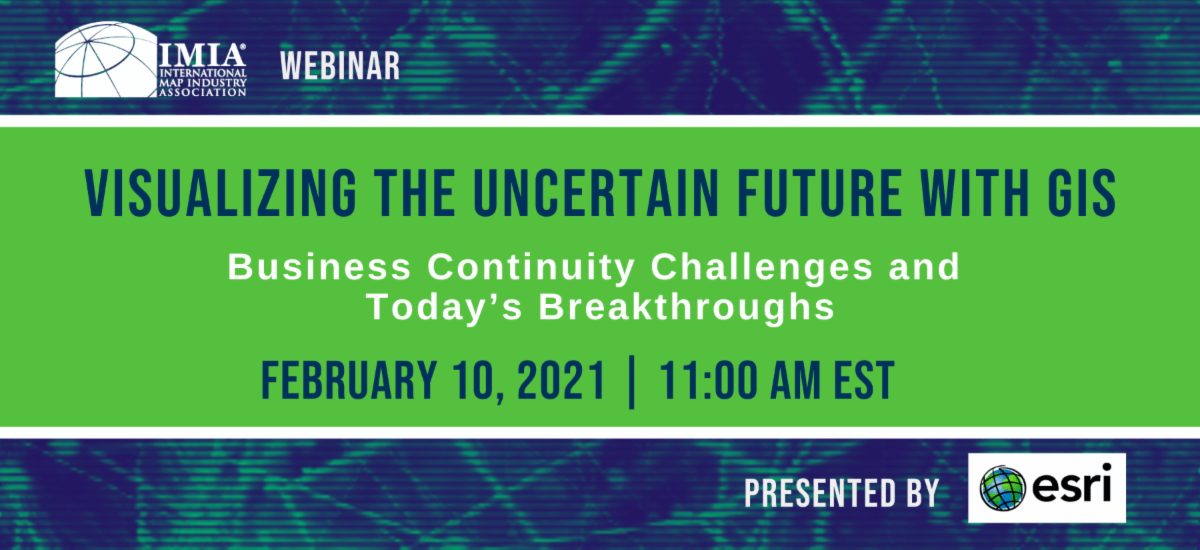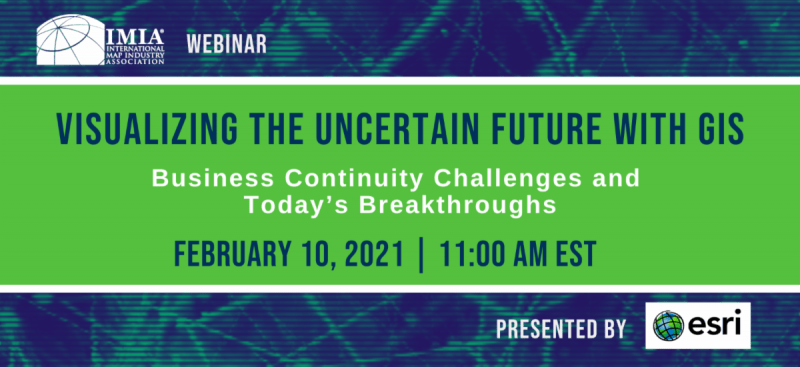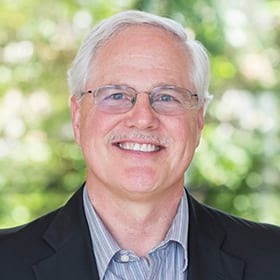 Everyone is striving to navigate the extraordinary health, economic, natural and man-made disasters we are experiencing and how to be more responsive going forward. Exemplary commercial and government organizations are demonstrating how geographic information systems (GIS) are enabling them to visually understand, analyze and decide how to effectively advance their missions in this new environment.
Using geospatial infrastructure they are planning, responding and mitigating risks to sustain and evolve their operations in new ways, from COVID-19 tracking and vaccination planning to disaster response and resilience."
Don't miss Visualizing the Uncertain Future with GIS, presented by Esri, on Feb. 10 to learn how you can realize these breakthroughs for your organization using GIS..
New Member: Cosmographics
IMIA is pleased to welcome our newest member, Cosmographics. Established in 1987, the UK-based company's dedicated levels of customer service and highest quality end product have attracted world leaders in publishing and many other businesses across all industries requiring cartographic services. Projects include maps for atlas and reference books, for the wine and tourist industry, for education, local government, military, finance, insurance, public relations and marketing. Cosmographics provides a print-on-demand service for both their own and other publishers' maps via their website. They also produce and sell customized and personalized map products.
Cosmographics is always looking to improve their mapping products. One such innovation is how to address the issue of Colour Vision Deficiency (CVD) for map users. Also known as color blindness, CVD can have a significant impact when reading and understanding a map in any situation, but especially in a child's education (statistics show that 1 in 12 boys have a form of CVD). Cosmographics encourages that all maps produced for use in the public domain should be fully accessible and have produced their own range of color blind-friendly wall maps for schools.
Cosmographics' Managing Director Alan Grimwade has promoted the business of maps and excellence in cartography throughout his career. He served as a director of the International Map Trade Association (EAME Region) for 8 years, represented the EAME region on the IMTA International Board and currently is the British Cartographic Society Corporate Liaison Officer. Alan has been instrumental in setting up a partnership with IMIA to bring the two organizations together and help promote cartographic excellence worldwide.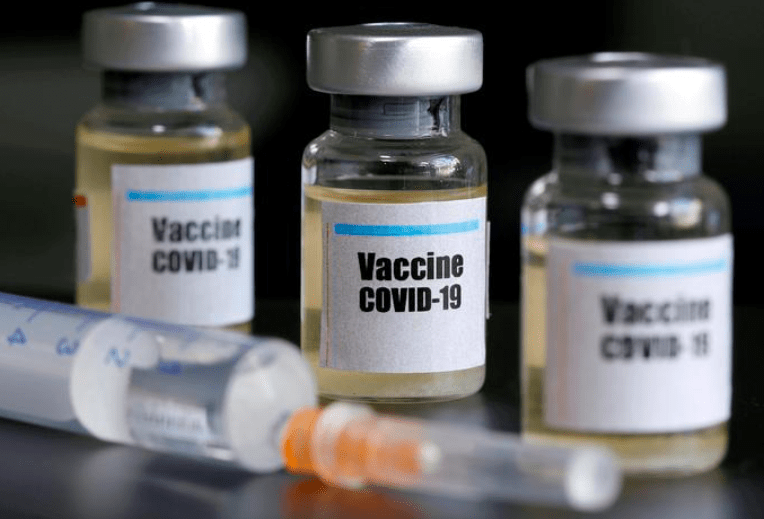 How geospatial technologies can help vaccine distributions
Distribution of the COVID-19 vaccine presents logistical challenges for governments and health agencies worldwide. GIS and location technologies will be key to helping the process, using real-time visualization dashboards, data sharing and more.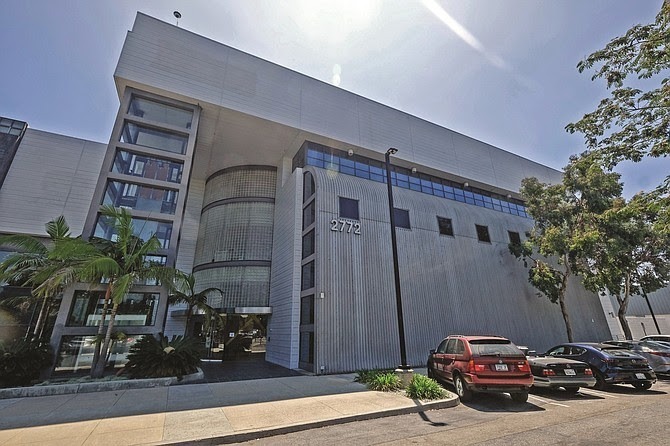 Snap Acquires Mapping Startup StreetCred
Snap Inc. has reportedly acquired New York-based startup StreetCred Labs Inc., a company that collects and inventories location data for businesses and app developers. The acquisition deal, reported by TechCrunch, was completed for an undisclosed …