Join the Conversation on March 24th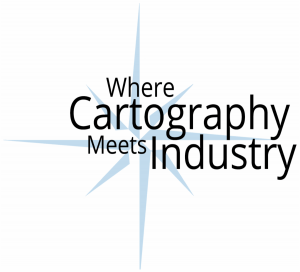 The International Map Industry Association has joined forces with the British Cartographic Society (BCS) to bring you an important discussion March 24 at 11 am EDT (3 pm GMT).
"Where Cartography Meets Industry" will focus on how cartographic trends have evolved, what innovative products have been created to meet consumer demand and what's being done to anticipate and meet future needs.
Our discussion, moderated by Dr. Alexander Kent, Reader in Cartography and Geographic Information Science, Canterbury Christ Church University (UK) will feature expert insight from Louisa Keyworth, Publishing Manager, Lovell Johns Ltd., Paul Naylor, Cartographic Design Consultant, GeoDataViz, Ordnance Survey and Dan Ortiz, Vice President and General Manager, National Geographic Maps.
There is no cost for IMIA or BCS members to attend this virtual event, which will also include small breakout rooms for networking.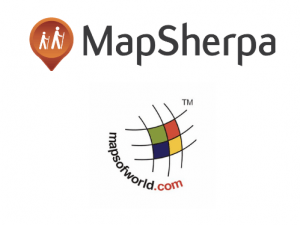 MapSherpa has acquired Mapsofworld.com and its large collection of mapping-related assets
Mapsofworld.com, with over 190,000 web pages of map and location centric content, and over 20 million visitors in the past year, is one of the industry's largest destinations for map-based searches. The site has become a reliable source of geographic information and maps for educators, travelers, and geography enthusiasts from around the world.
The website features an incredible diversity of content with everything from K-12 geography educational resources, to maps of unique travel destinations around the world, and everything in between.
This acquisition will accelerate MapSherpa's plans to expand the number of publishers and variety of map content that will be accessible to the company's retail partners around the world.
New IMIA Sponsor: Safe Software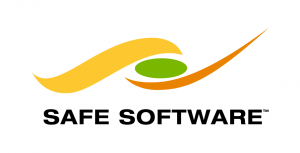 IMIA is pleased to welcome our newest member and annual bronze sponsor Safe Software.
Safe Software delivers FME, the data integration platform with the best support for spatial data worldwide. Whether you need to extract, transform, load, integrate, validate, or share data, FME's intuitive interface automates your workflows and eliminates coding. Connect data from 450+ systems, including GIS, CAD, database, geospatial, BIM, 3D, point cloud / LiDAR, raster, XML, and cloud. Since 1993, FME has helped over 10,000 organizations maximize the value of their data. Using geospatial infrastructure they are planning, responding and mitigating risks to sustain and evolve their operations in new ways, from COVID-19 tracking and vaccination planning to disaster response and resilience."
GeoIgnite kicks off in April
GeoIgnite invites the geospatial community to engage with one another by sharing your work, services and data at its annual conference next month. IMIA is a proud sponsor this three-event conference, that attracted more than 600 geospatial executives, managers, and practitioners last year.
GeoIgnite, Canada's National Geospatial & Location Technology Conference, will bring government and industry together for innovative programming in a virtual platform. As an added feature, the conference content will be made available after the event for registered attendees.

The International Cartographic Conference, taking place in Florence in December, is calling for two types of submission: full paper (max 8 pages due March 19) and abstract (1-2 pages due May 28). If accepted, authors are either invited to give an oral or a poster presentation at the conference. For more information visit https://www.icc2021.net/
Calling all young mappers: The Children's Map Competition, organized by the Cartography and Geographic Information Society, is looking for "A Map of My Future World!" — a theme that can be illustrated in any way and must include a map of all of or a large portion of the world. Entries should be mailed by April 10 for the April 15 deadline. More information at https://cartogis.org/awards/children/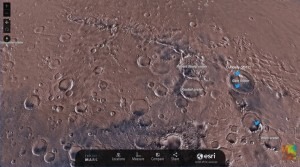 Using GIS to Explore Mars – GIS Lounge
Maps are powerful ways for us to appreciate our world. While this is the case on Earth, what about other planets? Recently, the Perseverance rover has landed on Mars, with one of its primary goals being determining life on the planet. Recently,…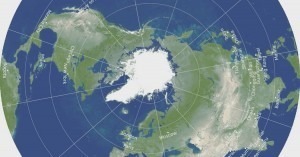 Can This New Map Fix Our Distorted Views of the World?
You're going to need some double-sided tape. Most of the world maps you've seen in your life are past their prime. The Mercator was devised by a Flemish cartographer in 1569. The Winkel Tripel, the map style favored by National Geographic, dates…