Another successful gathering at the Frankfurt Bookfair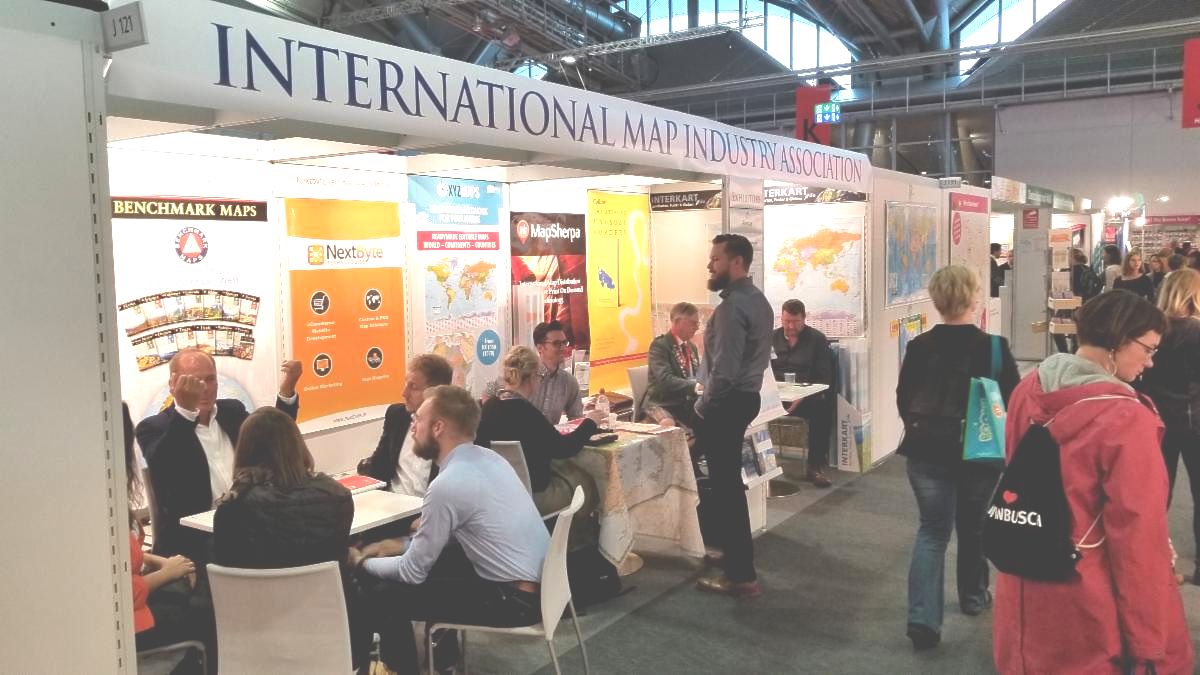 Last week, IMIA held a collective trade booth at the Frankfurt Bookfair, which brings together book and map publishers, distributors, retailers, and public consumers from around the globe. The first two days are exclusive to professional attendees while the weekend is open to public visitation. This year's reported attendance exceeded 300,000 total visitors — up 5.5 percent from last year.
IMIA exhibitors were Avenza Systems (Canada), Benchmark Maps (USA), Nextbyte Technologies (India), Harper Collins Publishers Ltd. (UK), INTERKART GmbH (Germany), MapSherpa (Canada), and XYZ Maps (Scotland). IMIA member and gold sponsor National Geographic Maps (USA) also held a booth in the North American publishers hall. Each day included consequential business meetings, valuable networking connections, and outreach to new markets worldwide.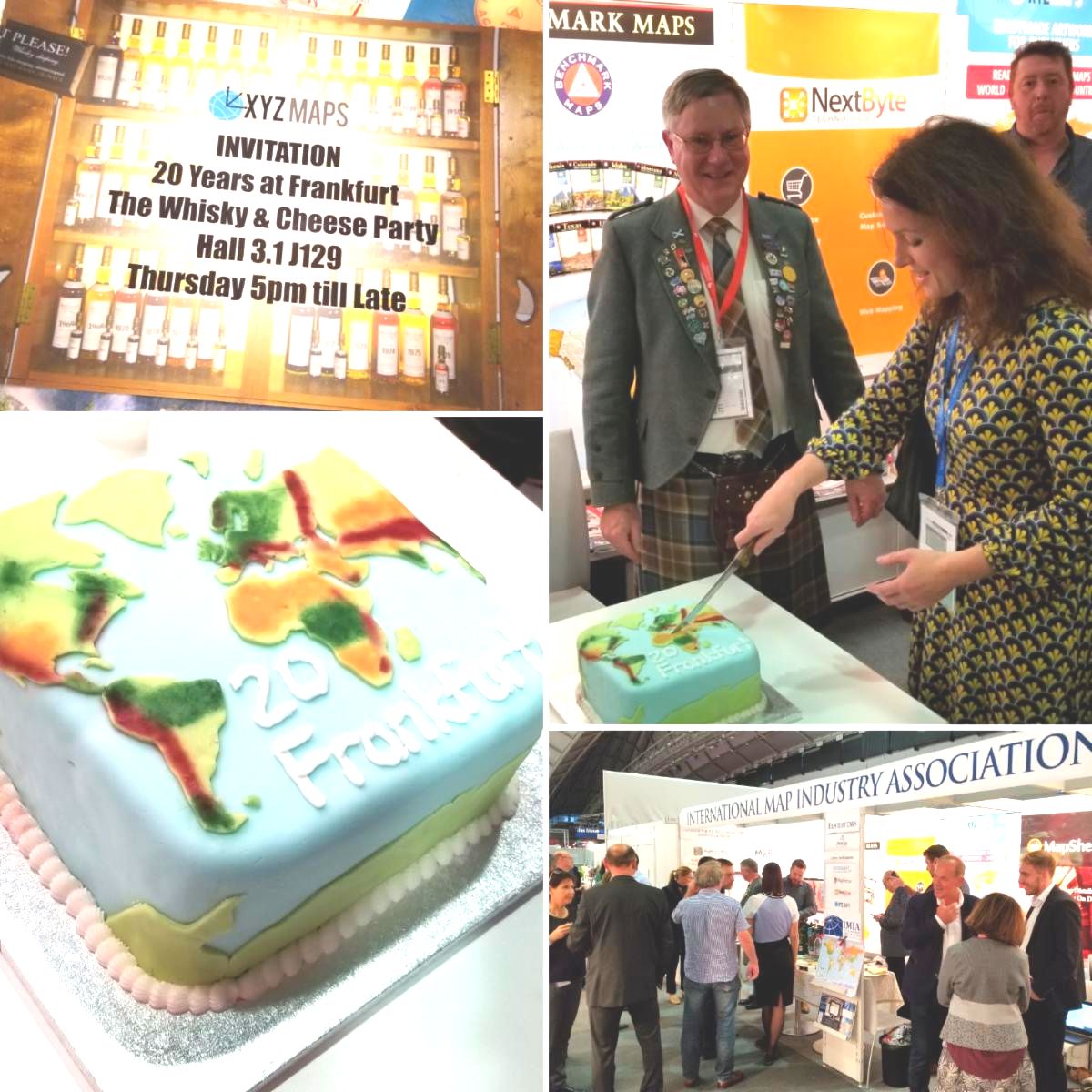 A particularly fun social event was the annual Whisky & Cheese Party at the IMIA booth Thursday evening, hosted by our favorite Scots, Tim Rideout & Mark Fairbairn of XYZ Maps. This year marked their celebration of 20 years of XYZ Maps at the Bookfair, and one could easily argue their party gets better each year! On Friday the IMIA hosted a member's dinner reception at Weinstube im Römer, the iconic German restaurant in the heart of Frankfurt's public square Römerberg.
IMIA would like to specially thank Hans Niemeyer of INTERKART GmbH in Hamburg, Germany. His longtime organizational involvement and efforts are what make our collective stand at Frankfurter Bookmesse such a success! A resounding "Prost!" to you Hans!
New Member Profile – Stanfords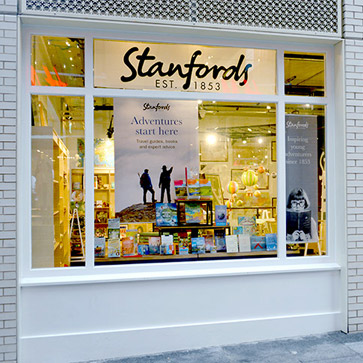 Edward Stanford Limited was founded in 1853 by Edward Stanford in Charing Cross in London. In 1901 the Company moved to Long Acre, Covent Garden. Famed throughout the World as a publisher of maps, Stanfords expanded into retail following the move to Covent Garden. In 2019 Stanfords traveled around the corner from Long Acre to a new home at 7 Mercer Walk very close to the Covent Garden tube station. Stanfords looks forward to welcoming members of IMIA members to the London new shop.
Stanfords stocks the largest range of maps in the World as well as travel guides, maritime charts, the world's largest selection of globes and other travel related product. It has a further shop in Bristol and a specialist Business Mapping Service based in Manchester. Stanfords plans to open a retail shop in Manchester in 2020.
The company also sells online at www.stanfords.co.uk .
IMIA Mapping Leaders Forum

January 30

Esri R&D Center, Arlington, VA

More Details to Come

London Bookfair

March 10 – March 12

London, UK

Learn more

AutoCarto 2020

May 20 – May 22

Redlands, California, USA

Learn more