How to find adventure (without the crowds) in Utah
Avoid the masses—but not the epic adventures—at these breathtaking under-the-radar desert landscapes around Moab, Utah.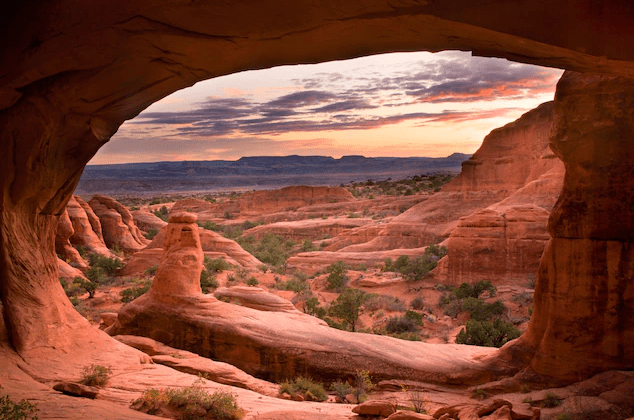 U.S. National Parks have seen significant increases in visitation since the start of the coronavirus pandemic, and few areas have experienced as many new visitors as Moab, Utah, the gateway to Arches and Canyonlands national parks. In response to changes in visitation and trail building across the Greater Moab area, National Geographic Maps has just updated and redesigned its Moab map series to respond to these changes and help visitors craft epic Moab adventures, without the crowds.
From Jurassic-era dunes and prehistoric petroglyphs to amber-tinted cliffs and spires, Moab is an adventure traveler's dream. Located in the heart of the Colorado Plateau, this small city in southeast Utah is one of North America's greatest outdoor recreation hubs and a gateway to Arches and Canyonlands National Parks.
Millions of years of erosion by ancient oceans, freshwater lakes, streams, and windblown sand dunes shaped this region's 2,400 square miles of sandstone arches, picturesque mountain peaks, Martian-like rock formations, and colorful mesas and canyons.