Last week's Frankfurt Bookfair
IMIA hosted a vibrant and collaborative event from October 18 to 22, bringing together a collective stand of co-exhibitors, all of whom are esteemed IMIA members. This event was marked by a focus on networking opportunities and social engagement, making it an excellent platform for sharing insights and forging new connections within the map industry.
Thank you to the IMIA Member companies that participated in this year's collective stand:
Avenza Systems
Benchmark Maps
Cordee Limited
Craenen BVBA
INTERKART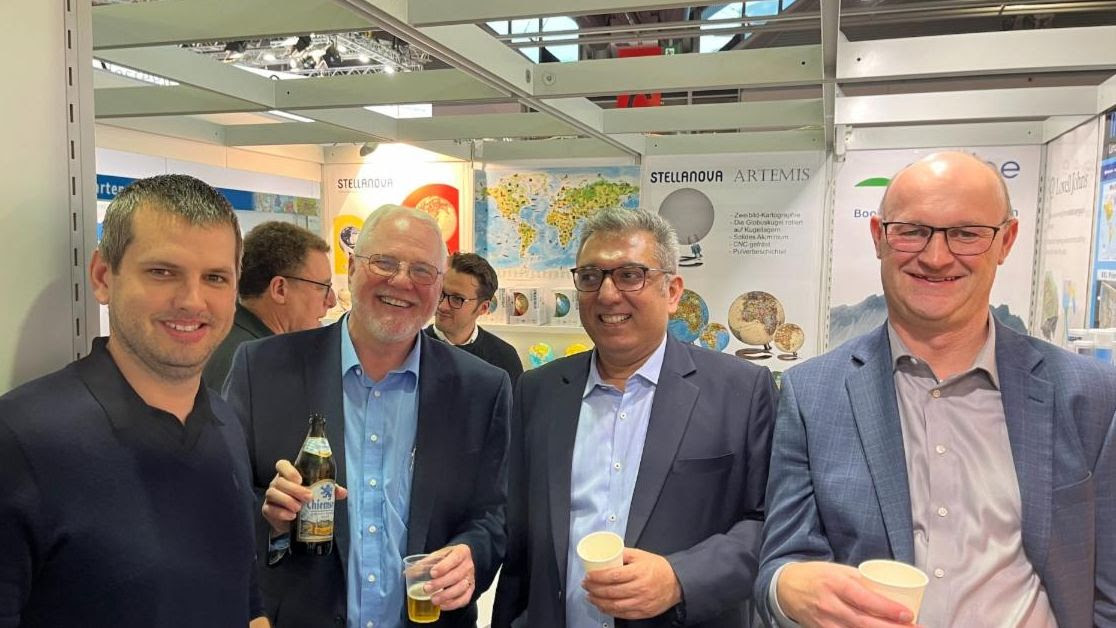 Lovell Johns
MapSherpa
NextByte Technologies
Räthgloben 1917 Verlags GmbH
Stellanova International GmbH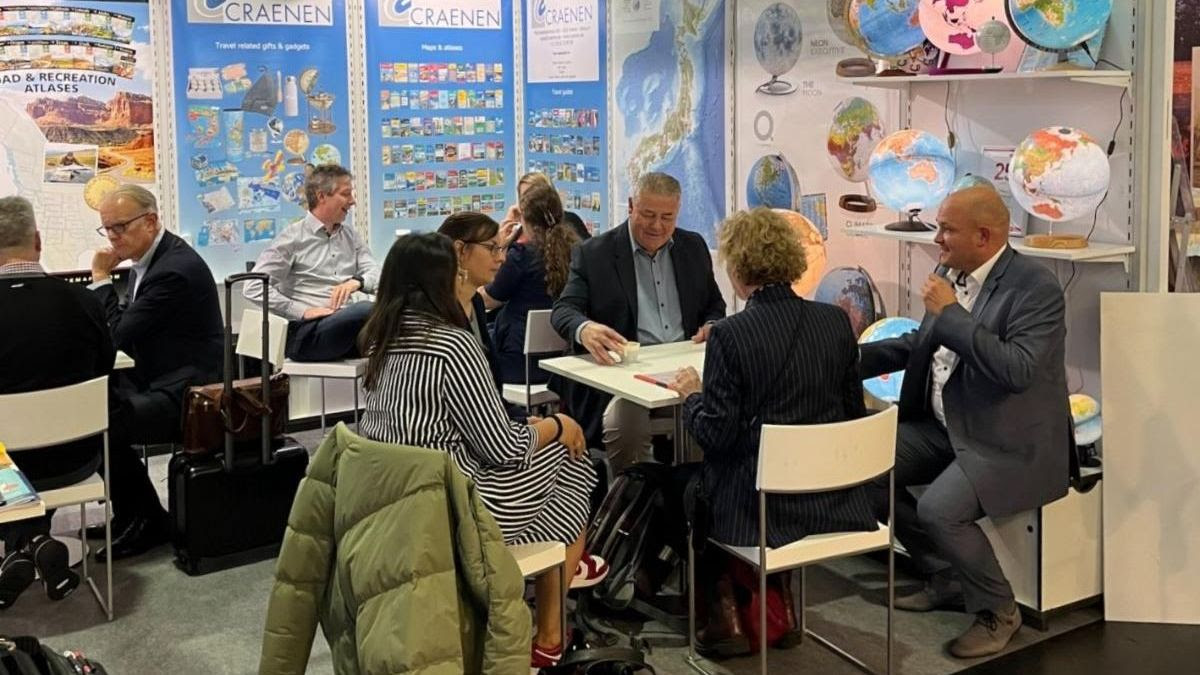 The collective stand was situated within the prestigious Frankfurt Book Fair event in Frankfurt, Germany. This co-location allowed participants to benefit from the extensive exposure and opportunities that the Frankfurt Book Fair provides, further enhancing the value of the IMIA event.
Past ICA-IMIA Excellence in Cartography Award winners
Each summer at the Esri User Conference in San Diego, IMIA partners with the International Cartographic Association (ICA) to present the ICA-IMIA Recognition of Excellence in Cartography. Judges from both organizations review entrants to the renowned Esri Map Gallery, to recognize excellence in map design and advancement in cartography.
You can now view all previous award winners and honorable mentions on our website.
Stanfords Map of the Month
Explore Loch Ness Map and Visitor Guide
"Explore Loch Ness" is a map of Loch Ness at 1:80,000 in full colour showing shaded relief; all main and minor roads; local amenities; visitor attractions; and detailed insets of main settlements. The reverse of the map includes information on distances; outdoor access; safe driving; walking and cycling; and a guide to places of interest.
Designed to be both a useful tool to help explore the area and be an attractive reminder of the area.
November 15 is GIS Day
Created by Esri in 1999, GIS Day is an annual event celebrating GIS-based technologies and inviting others to see how it touches people's daily lives.
Esri has a variety of resources dedicated to education and celebration at GISDay.com.
The International Map Industry Association (IMIA) announces a request for proposals for the upcoming Mapping Leaders Forum scheduled to take place on June 5-6, 2024 in Denver, Colorado.
We are seeking proposals from experienced map and GIS companies to present content at the Mapping Leaders Forum. The event aims to bring together industry leaders, experts, and innovators to explore the latest trends, advancements, and challenges in the field of mapping and geospatial technology.
Please submit your proposal in electronic format to Donna De Marco at imia@oferrallgroup.com no later than October 1, 2023.
IMIA Annual Meeting & Social
December 7, 2023 | Virtual
IMIA Members around the globe are invited to join us virtually to celebrate the successes of this year, vote on the new board slate and look ahead to what to expect in 2024.
Bring your favorite map or geography-related book to share with old friends and new faces as we break into small networking groups!
Map Industry Summit: London
March 11, 2024 | London, UK
Mapping Leaders Forum
June 5-6, 2024 | Denver, CO USA
Map Industry Summit: Toronto
August 22, 2024 | Toronto, Ontario CA
Frankfurt Bookfair
October 16-20, 2024 | Frankfurt, DE

November 6-8, 2023
Calgary, Alberta, Canada
IMIA is a proud sponsor of the GoGeomatics Expo 2023, which is being planned by GoGeomatics Canada in consultation with our industry, academia, association, and media partners. This new expo is the first Geomatics Technology Exposition and is distinctive to the North American Geo sector.

July 15-19, 2024
San Diego, California, USA
Learn, connect, and discover the latest advances in geographic information system (GIS) technology at the Esri User Conference (Esri UC) in San Diego. Join thousands of users from around the globe and discover how you can leverage GIS capabilities to solve problems, build shared understanding, and create the world you want to see.

We want to share your news! Send us your company announcements, events, or other relevant information and we can help spread the word for you.

Disclaimer: IMIA does not sell, rent, or lease our contact data or lists to third parties, and we will not provide your personal information to any third party individual, company, or government agency at any time unless compelled to do so by law. Any emails or other notifications received stating otherwise are spam.