Great Treks of the World
National Geographic Maps expands its long-distance trail series into Europe
Written by Frank Biasi, National Geographic Maps
National Geographic has chronicled and mapped long-distance treks since the Society's founding in 1888, starting with expeditions of Nat Geo Explorers who labored to fill the blank spots in our knowledge of geography, nature, and culture. Earth is webbed with long-distance trails, developed cooperatively by people and other migratory creatures over generations. These footpaths encode and guide epic journeys across vast physical expanses—and provide expansive spiritual journeys for many who undertake them.
Today, long-distance treks offer extended respites and contemplative escapes from our increasingly frenetic world, testing our endurance and commitment to reaching our goals. National Geographic's Great Treks product line provides essential maps and guidance for today's explorers and adventurers to undertake Earth's greatest long-distance trails—helping traverse them safely and efficiently, and noting interesting places along the way.
Topographic Map Guide booklet format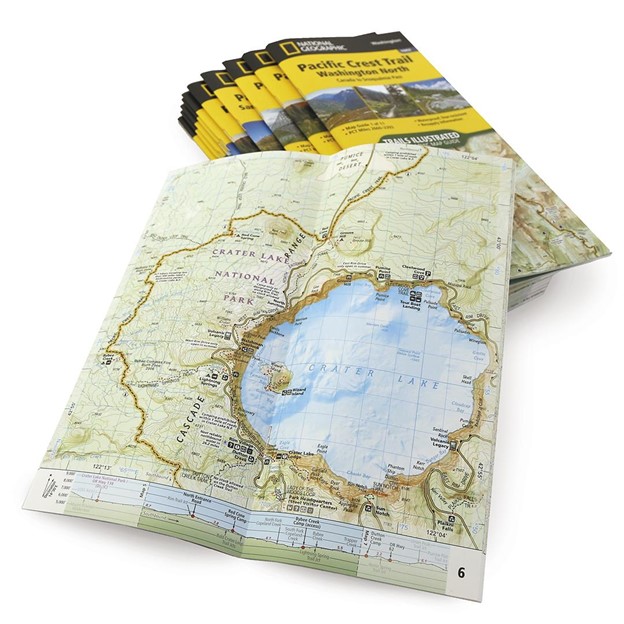 For decades, Nat Geo's folded Trails Illustrated (TI) maps have given day hikers, runners, riders, overlanders, and backpackers detailed maps and notes for trails, facilities, and points of interest in national and state parks, forests, waterways, and wilderness areas. In 2014, Nat Geo launched an innovative new booklet format for topo maps, starting with California's John Muir Trail (JMT), opening the door to a new line of topographic maps tailored to hiking long-distance trails, which traverse chains of parks, private lands, and political jurisdictions.
Printed on the same waterproof, tear-resistant material as the folded TI maps, the booklet format—which features a few introductory text pages followed by 16-18 map spreads and elevation profiles, centered on the trail—was immediately popular with JMT thru-hikers and section hikers. Its success led to the development of booklets for other long distance trails in the U.S., including the Appalachian Trail, Pacific Crest Trail, Colorado Trail, Tahoe Rim Trail, and Wonderland Trail.
Expanding Great Treks beyond North America
In 2020, Nat Geo Maps began expanding its Trails Illustrated maps beyond its home base in North America, into Europe, with the Alpine Haute Route from Chamonix, France to Zermatt, Switzerland featuring the Walker's Route and the wintertime Grand-Luy Ski Route.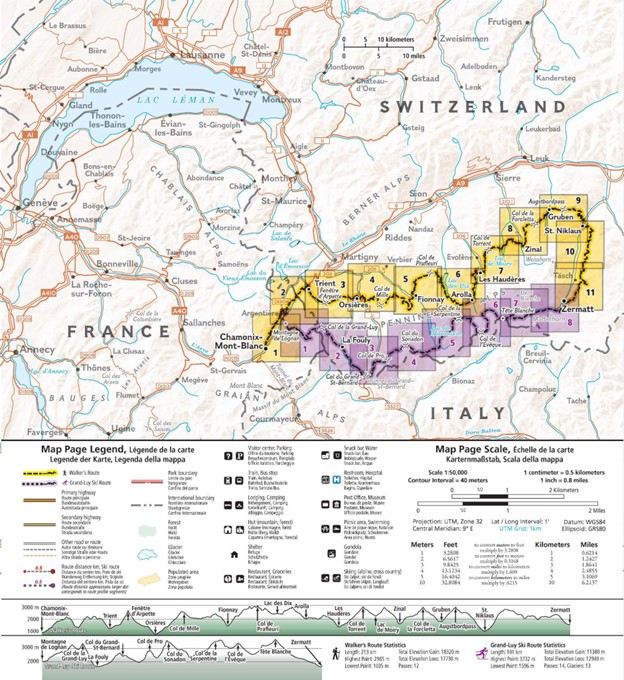 This is the first map under the Great Treks product line, a new National Geographic sub-brand for Trails Illustrated-style long-distance trail maps in the format of topographic map guide booklets.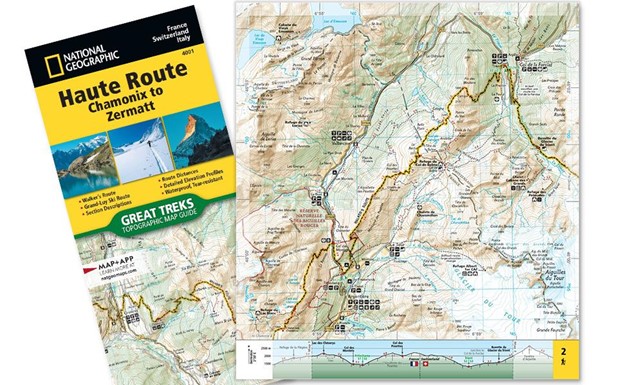 In partnership with Geo4Map, the Great Treks product line will expand in 2023 to include Spain's Camino de Santiago (four booklets covering the Camino Frances route), Italy's Dolomites High Route and Cinque Terre High Path, and Iceland's Laugavegur Trek. Additional European titles are planned for 2024 and National Geographic is exploring opportunities to expand the line to other continents for a global Great Treks of the World collection, which may also include books and posters.
For more information about National Geographic Maps and its full line of outdoor, travel, and reference maps, visit NatGeoMaps.com or NatGeo.com/Maps.