The winners of the 2020 Esri International Cartographic Association (ICA)/International Map Industry Association (IMIA) Recognition of Excellence in Cartography award were announced at the recent Esri User Conference. This year's winners are the Indiana Geological and Water Survey for their map "Quaternary Geology of the Indiana Portion of the Elkhart 30- x 60-Minute Quadrangle" and the "Prince of Wales Island – Tongass National Forest" map and guide from the U.S. Forest Service.
The award, presented annually since 2016, promotes and recognizes excellence in map design and advancement in cartography. Judges Aileen Buckley and Patrick Kennelly (representing ICA) and Tim Rideout and Tony Lugo (representing IMIA), selected the two winners from more than 540 registered submissions in the Map Gallery, determining the entries that best exhibited excellence in all aspects of cartographic design and production.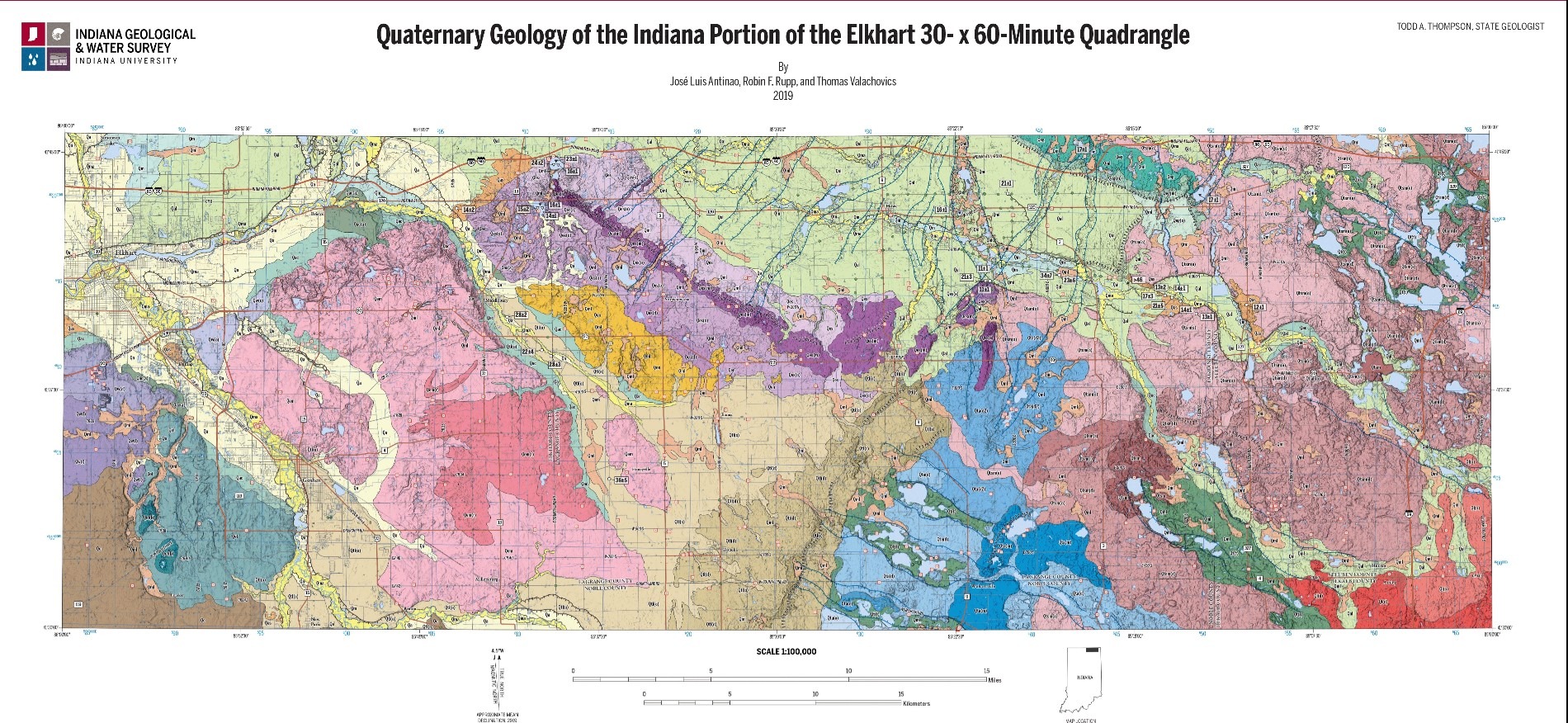 The judges remarked that this map "is an exceptional example of design excellence that can be achieved for a geological map — one of the most complex map forms — through the subtle use of colors and exaggerated terrain." They also praised the excellent use of visual hierarchy, which helps to draw attention to "the underlying causes of the geologic patterns, such as the influence of the ice front on quaternary deposits."
Authors: Indiana Geological and Water Survey – José Luis Antinao, Robin F. Rupp and Thomas Valachovics
Software Used: ArcGIS Pro, Adobe Illustrator, Adobe Photoshop, Adobe InDesign
Data Sources: 2011–2013 Indiana LiDAR data, U.S. Geological Survey National Hydrography Dataset (local resolution), Street Centerlines Maintained by County Agencies in Indiana, OpenStreetMap contributors, and field work data original to project.
Prince of Wales Island – Tongass National Forest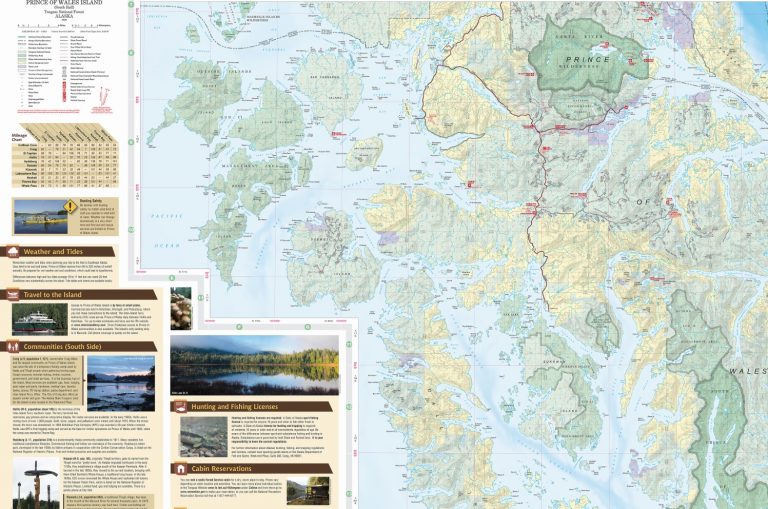 This informative, attractive, and easy-to-understand visitor map and guide to the Prince of Wales Island was singled out by the judges for the "subtle bathymetric shading [which] both complements and draws attention to the more detailed topographic representation of the islands' terrain." They also praised the map's detail of the "abundant recreational opportunities available to residents and visitors alike…the island is an outdoor enthusiast's paradise with hiking trails, public recreation cabins, picnic sites, campgrounds, interpretive sites, trail shelters and wildlife viewing."
Authors: U.S. Forest Service Alaska Region Cartography, Pacific Northwest Region Cartography Unit, and Geospatial Technology and Applications Center (GTAC)
Software Used: ESRI ArcMap 10.5, Adobe CreativeCloud, AVENZA MAPublisher
Data Sources: Alaska Department of Natural Resources, Alaska Department of Transportation, Forest Service topographic maps (FS-Topo), Forest Service corporate GIS databases, USGS IfSAR Digital Elevation Model, USGS Geographic Name Information System (GNIS)