Recreation mapping event explores industry trends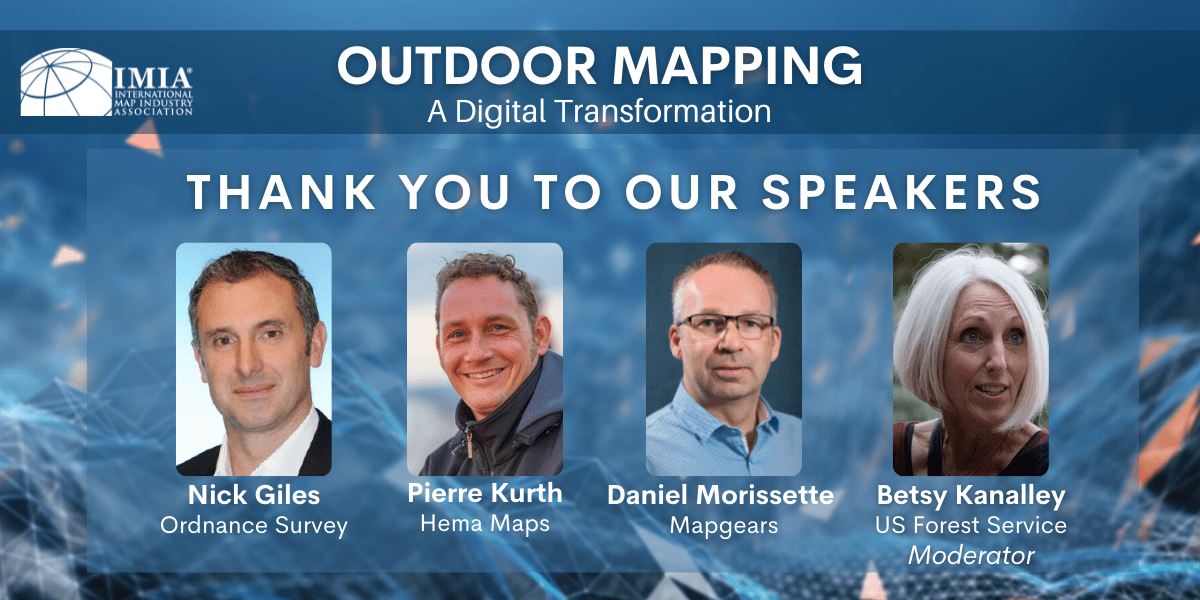 On Wednesday, June 23, IMIA held a virtual event "Outdoor Mapping: A Digital Transformation". We heard from recreation mapping experts about how consumer trends and technology advancements are affecting our industry. Discussion and Q&A were moderated by Betsy Kanalley, Geospatial Program Manager for the U.S. Forest Service. Our speakers included:
Nick Giles, Managing Director of OS Consumer at Ordnance Survey (UK)
Pierre Kurth, Head of GIS & Cartography at Hema Maps (Australia)
Daniel Morissette, President & Software Engineer at Mapgears (Canada)
After the featured presentations and Q&A, we broke into smaller groups for networking and further conversations on the key topics and our shared experiences. A surprising theme that arose was the sustained demand for paper maps to compliment digital map products and recreation-based mobile apps.

GeoJunxion announces the nomination of a new CEO and CBO
Ivo Vleeschouwers, previously GeoJunxion's CFO, has been nominated as permanent CEO. He will be combining the CEO and CFO functions going forward.
In addition to Mr Vleeschouwers' nomination, Mr. F. Altamura was also appointed by the Supervisory Board as GeoJunxion's new Chief Business Officer, responsible for sales, marketing, and business strategy.
---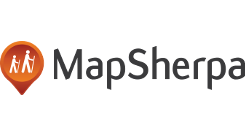 Bill Spicer joins MapSherpa Team
MapSherpa announces the addition of map industry veteran, William 'Bill' Spicer to its team.
"We are pleased to be expanding our reach and have Bill be a part of the MapSherpa team," said Dave McIlhagga, Founder and CEO.
Spicer has spent the bulk of his professional career working in the publishing, map, outdoor and education industry: Ranging from research & cartography, to production & Ecommerce, product development and business growth & management.
IMIA welcomes new members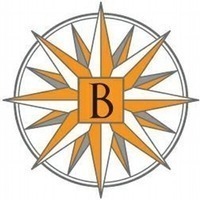 Bella Terra publishes illustrated maps and guides about lighthouses, railroads, covered bridges, pirates and American history. Illustrations for their maps and guides, along with other paintings and vintage art, are also sold as prints and notecards.
Their maps and art are found in museum stores, gift shops, book and map stores throughout the U.S. as well as online. The company is located in upstate New York and run by Bella Stander and Eric Riback. Bella is a writer and art director with more than 30 years' experience in publishing. Eric has worked in the map business since 1980, including stints at DeLorme, Mapquest, National Geographic and Franko Maps.
---

The University of South Africa's Department of Geography deals with the world we live in – a world rich in cultural diversity and natural beauty, but plagued by human misery and threatened by environmental degradation. Geography is the study of the interaction off all human and physical phenomena on the earth's surface and of how interactions among places form patterns and organize space. Geography is an anthropocentric science and geographers study phenomena on the earth's surface from a space in time perspective.
Geography is also, amongst others, concerned with the environmental problems which affect our daily lives, our future existence, our quality of life and the quality of our environment. It involves both the human and the natural sciences and studies the relationship between humans and their environment. Geography aims at making a better world for all – a world free of pollution, erosion, poverty and famine. Furthermore, the department uses Geographic Information Systems to support teaching in Geography as well as doing research in Geography.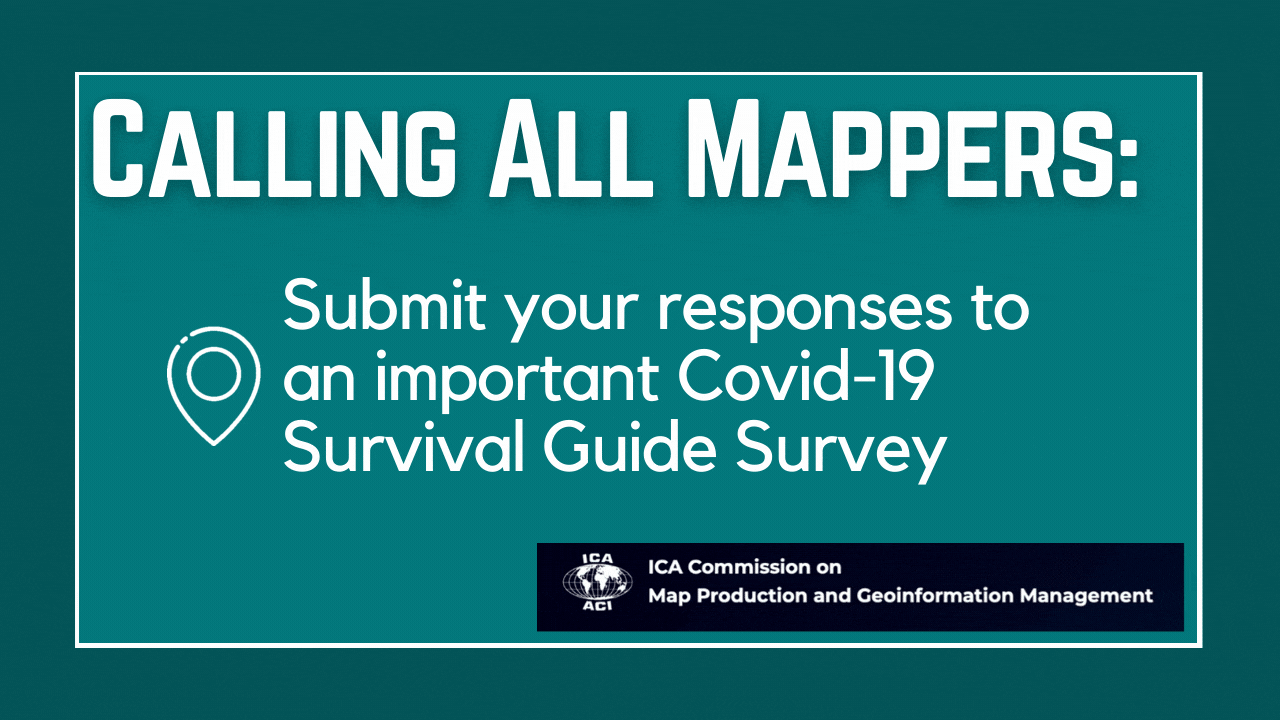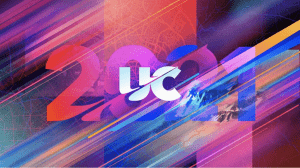 *ONGOING* July 12-15, 2021: Esri User Conference
The 2021 Esri User Conference (Esri UC) is a fully virtual experience with presentations, technical workshops, events and activities spanning hundreds of topics. Hear from Esri staff experts and special guests. Learn to use the latest tools in technical sessions. Get inspired by user presentations and the Virtual Map Gallery entries. Find solutions in the Expo, and shop at the Esri Merch Store.
---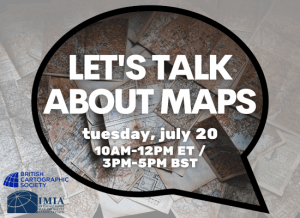 July 20, 2021: BCS & IMIA Let's Talk About Maps at 3PM-5PM BST / 10AM-12PM ET
On Tuesday, July 20, the British Cartographic Society (BCS) and International Map Industry Association (IMIA) are hosting this engaging event where we will be bringing together four industry experts to debate a range of questions, as submitted by our BCS and IMIA membership. Our speakers include Clare Seldon (Steer), Mark Cygan (Esri), Professor William Cartwright AM PhD EdD (RMIT University School of Science) and Alina Vizireanu (Affinity Water UK). Dr Alexander Kent (Canterbury Christ Church University UK) will be chairing the discussion.
There is no cost for IMIA members.
**Please note the time is 3pm-5pm BST / 10am-12pm ET
---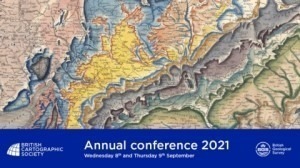 September 8-9, 2021: BCS Annual Conference
Over the two-day event, we will be welcoming a host of fascinating speakers from leading organizations involved in cartography and GIS. We are hosting the various events on different platforms virtually. Please ensure that you have full access to the platform relevant to the event you wish to attend before making your booking. You can see which event is using which platform in the details on the website.
IMIA members receive a discounted rate to the conference.
Contact IMIA@oferrallgroup.com for the discount code.
---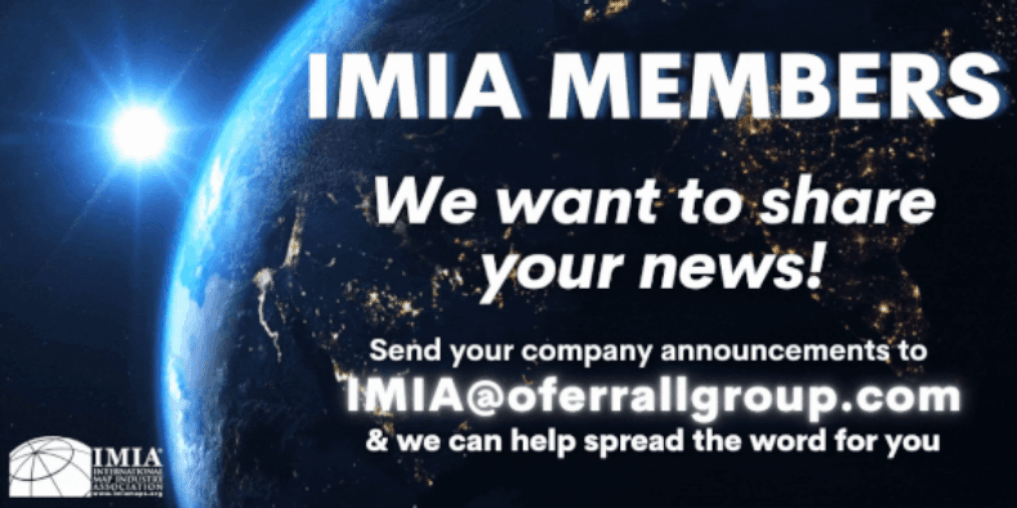 ---