IMIA continues to monitor the rapidly-changing situation related to the spread of COVID-19. The health and safety of our members and the industry are our No. 1 priority. We wish you all the best as you navigate through this worldwide crisis.
The GIS community responds to the COVID-19 crisis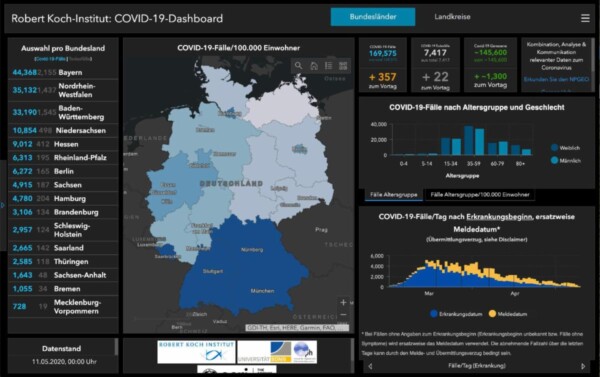 As the COVID-19 pandemic continues around the world, we've all become familiar with stories of social isolation and sacrifice, or the heroic healthcare professionals fighting on the front lines. A less-often told story, though, is that of the legions of mapping and geographic information systems (GIS) professionals, like you, helping to coordinate response efforts. These men and women are working day and night to map the pandemic and its many ramifications, informing decision-makers and communicating to a global audience about the extent and progression of the COVID-19 pandemic.
Esri has provided an informative StoryMap App that tells part of this story and provides resources so you can join the story too. It includes at least five stories or resources under each of the following areas:
Five Steps centered on maps that any organization or individual can take now
Hubs – robust data portals that focus on specific issues around communities
Dashboards – User designed and daily maintained
Maps, models and more
Taking Action by;

preparing data
analyzing risk
modeling disease spread
assessing social distancing
determining capacity
allocating resources

More information, including resources and a personal video message from Jack Dangermond
Benchmark Maps celebrates 25 years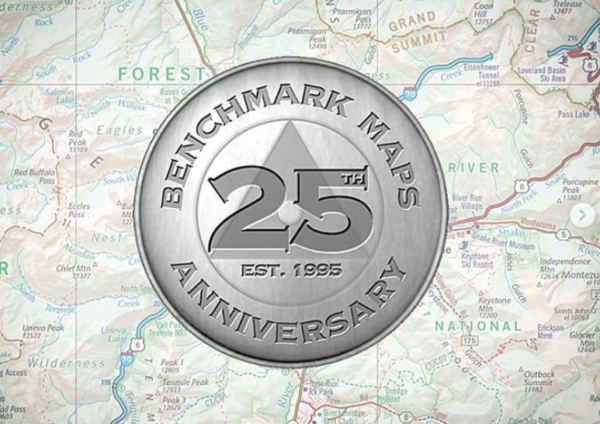 Benchmark Maps is celebrating 25 years of mapping the American West. In 1995, the first edition of the New Mexico Road & Recreation Atlas was published, the product of a collaboration between three small map companies in California and Oregon. They shared a common vision for a large-format printed atlas, one that would help travelers to better explore the diversity of America's public lands and the evolving network of highways and byways that connect them. After finding early success, their newly launched partnership, Benchmark Maps, began working on more state atlases, using field-checking to improve upon the spatial data available at the time. They quickly found there was no substitute for driving the roads, talking with local experts, and visiting the places their customers would be exploring for themselves with an atlas in hand.
Expanding their geographic coverage through the Southwest, up the Pacific Coast and into the Rocky Mountains, each new state required an average of two years of field and desk work to meet Benchmark Maps' high standards of cartographic design and editorial content. "Early on we focused on new ways of illustrating terrain and collecting more backroad detail," said Neil Allen, Benchmark Maps' production director who was involved in that first atlas. "It was a slow process, but we knew the results could provide unparalleled value to road travelers. As the internet, GIS, and design software improved dramatically in the 2000s, we became much more efficient at map production, which in turn allowed us to maintain and improve our field-checking work. In that respect not much has changed since 1995. We still drive the roads, take notes, and interview the various public land management agencies."
Expanding geographic awareness during home quarantine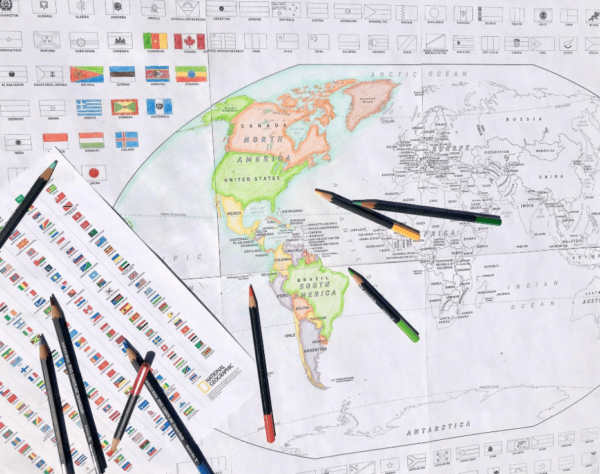 Like other businesses, National Geographic Maps has been trying to navigate the new world of COVID-19. When the home quarantines began nationwide in late March, the staff at National Geographic Maps began to think about offering an online resource that could be fun, reduce stress and help kids learn geography.
The cartographers at National Geographic went to work, adapting the World for Kids and United States for Kids maps to black and white outline versions that can be printed and assembled at home. Each map is a PDF, preformatted to print on eight sheets of 8 ½ x 11" paper, ready to be taped together to form a 36 x 24" project. The PDF also includes a full-color key to flag colors.
"Several of our employees and partners have children under the age of 10 and filling the hours of the day with educational and fun projects can be daunting," said David Jay, Vice President of National Geographic Maps. "We wanted to develop a product that was free and downloadable for printing at home, but that could provide parents with something to keep their kids engaged for a good amount of time. And what a bonus that it is also a geographical awareness tool."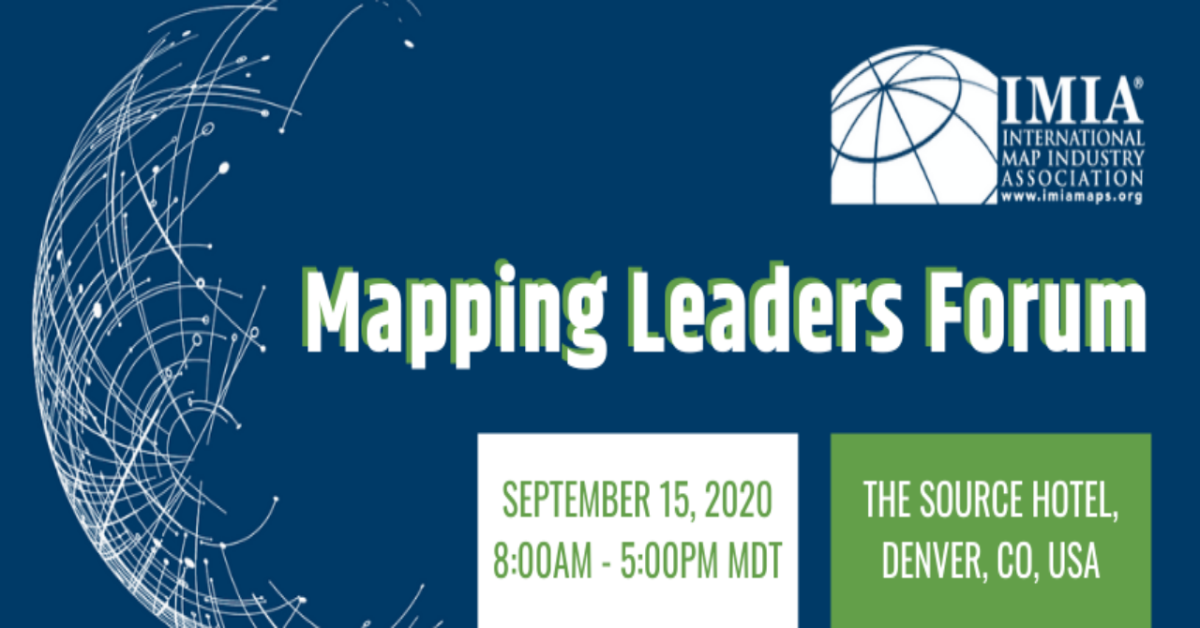 Join us September 15, 2020 in Denver, Colorado for our Mapping Leaders Forum , with expert presentations on business development and trends currently impacting the mapping and geospatial industries. This Forum will give exposure to new technologies and emerging business activity, feature expert panels with engaging discussions on the business of maps, provide opportunities to showcase your company, product, or service and more!